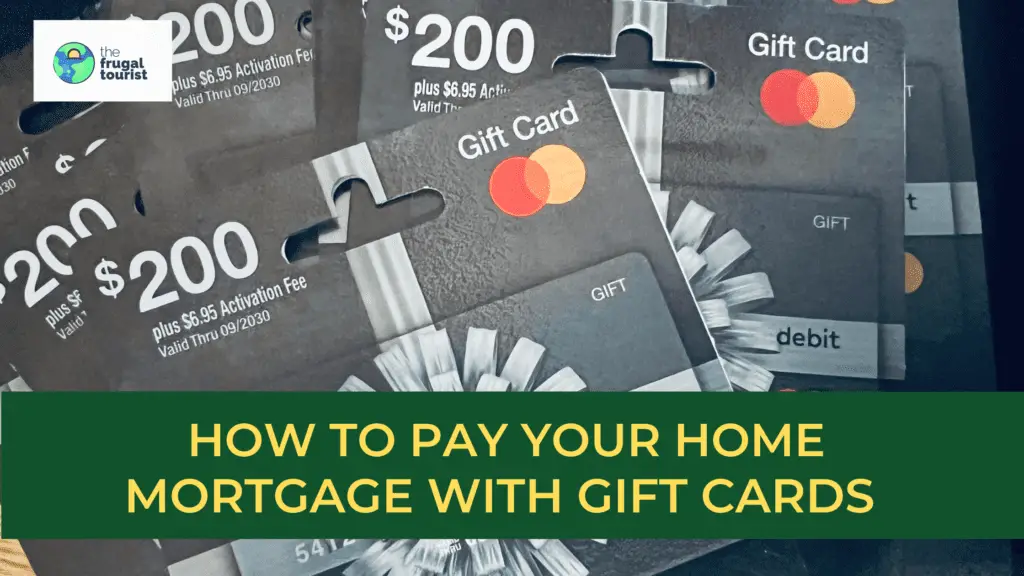 ADVERTISER DISCLOSURE: The Frugal Tourist is part of an affiliate sales network and receives compensation for sending traffic to partner sites, such as MileValue.com This compensation may impact how and where links appear on this site. This site does not include all financial companies or all available financial offers. Terms apply to American Express benefits and offers. Enrollment may be required for select American Express benefits and offers. Visit americanexpress.com to learn more. Additionally, the content on this page is accurate as of the posting date; however, some of the offers mentioned may have expired.
Did you know you can use gift cards to pay your home mortgage? Yes, that is true, and I will walk you through the steps on how you can do it too.
Home mortgages are typically impossible to pay using credit cards or gift cards, but in this blog post, I will show you how you can use a service called Plastiq so you can liquidate your growing stack of gift cards to send mortgage payments.
If you have gift cards that you haven't touched in months or years, then this method might be perfect for you.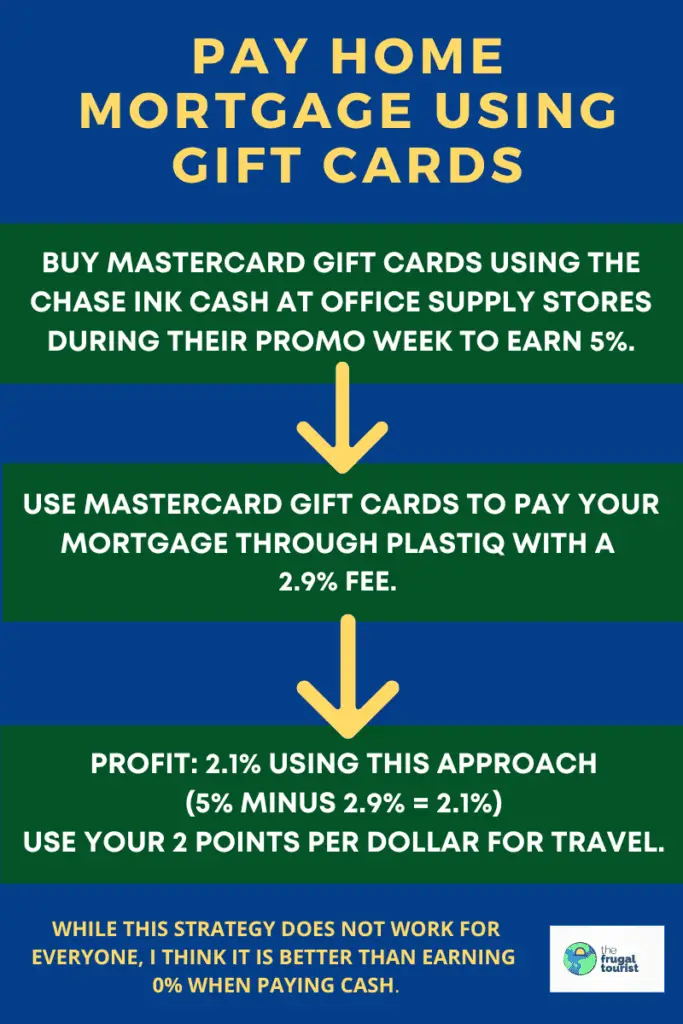 ---
What is Plastiq?
---
Plastiq.com is a service that allows you to pay your bills with a credit or debit card.
Although Plastiq charges a 2.9% service fee, it could be worth it if you want to convert your gift cards to cash.
And if you ask me, using my gift cards to pay off my mortgage is a much better option than letting them go unused.
---
What Type of Gift Cards to Use?
---
Plastiq currently accepts Mastercard gift cards or Mastercard credit cards for mortgage payments.
American Express and Visa gift cards can be used for other payments on Plastiq, but not mortgages.
---
Where Do I Buy These Gift Cards?
---
The gift cards I use to pay my mortgage are purchased using credit cards that earn travel points when used at specific merchants.
Ultimately, these travel points are what I use to book free or discounted travel.
For example, the Chase Ink Business Cash® Credit Card earns 5 Chase Ultimate Rewards Points per dollar at Office Supply Stores such as Staples or Office Depot.
Staples and Office Depot frequently run gift card promos where you can buy Mastercard gift cards on sale.
Chase Ultimate Rewards points are one of my favorite points currencies and are typically what I use to stay at luxurious Hyatt properties for free or to fly premium cabins on United, Air France, Singapore Airlines, and many other carriers.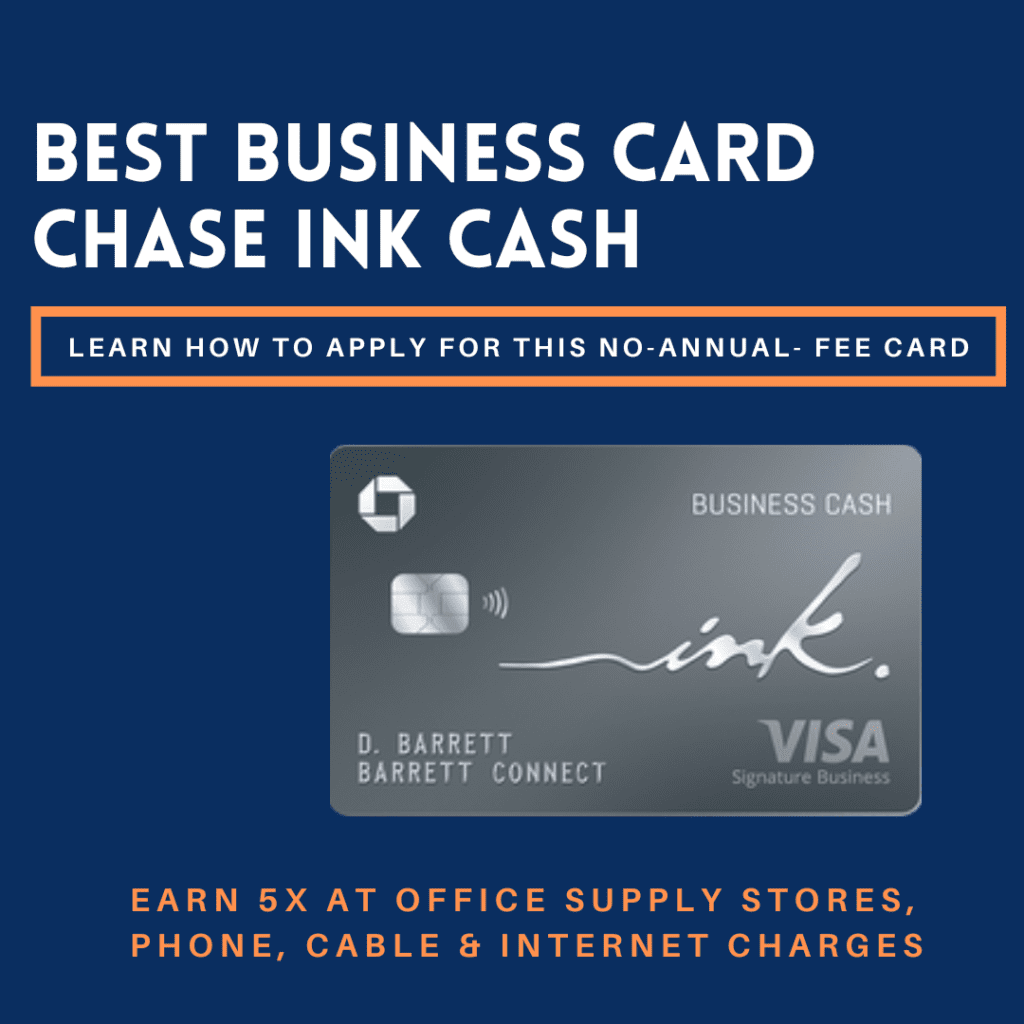 ---
Is the Plastiq Fee Worth It?
---
Since I am getting 5% back in travel rewards points when I use my Chase Ink Business Cash® Credit Card to purchase Mastercard gift cards at office supply stores, I am essentially coming out ahead.
Why? Plastiq charges a 2.9% service fee. When I crunch the numbers, 5% travel rewards minus the 2.9% Plastiq Fee is a 2.1% return per dollar when I employ this strategy.
Nevertheless, this is a much more rewarding alternative than sending money straight from my bank account, which earns zero rewards.
Saving money is great, am I right? Well, Plastiq agrees. They run promos every once in a while where they only charge a 1% service fee for gift card or debit card transactions- so make sure you don't miss out on that!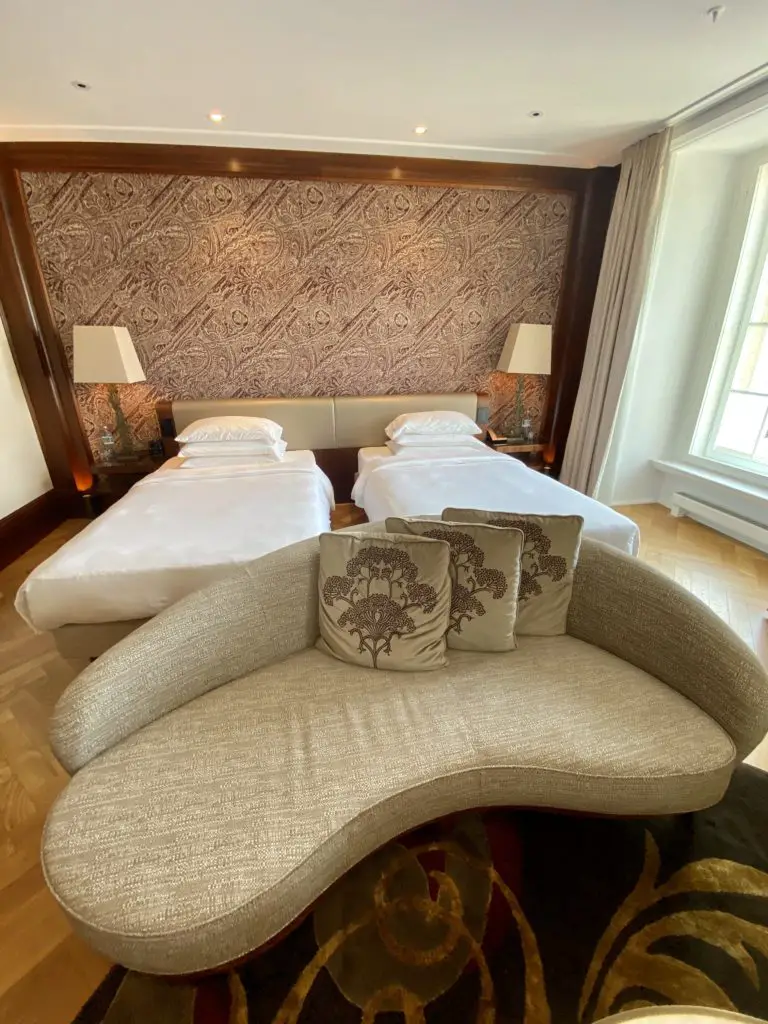 ---
When Do These Gift Cards Go On Sale?
---
We announce these gift card deals at our free Facebook group – Travel Miles and Points. Feel free to join other points enthusiasts there!

---
This is Not For Everyone
---
This strategy will only work for folks willing to pay the 2.9% Plastiq fee when liquidating gift cards purchased using credit cards that earn travel rewards.
Since this also works with Mastercard credit cards, this can be a great way to meet the spending requirements of new Mastercard cardholders to earn generous welcome sign-up bonuses (SUB).
At any rate, make sure to crunch the numbers first to see if you think this service is worth the fee before using Plastiq.
Currently, the Citi Premier Mastercard gives 80,000 Citi ThankYou points after spending $4,000 in 3 months.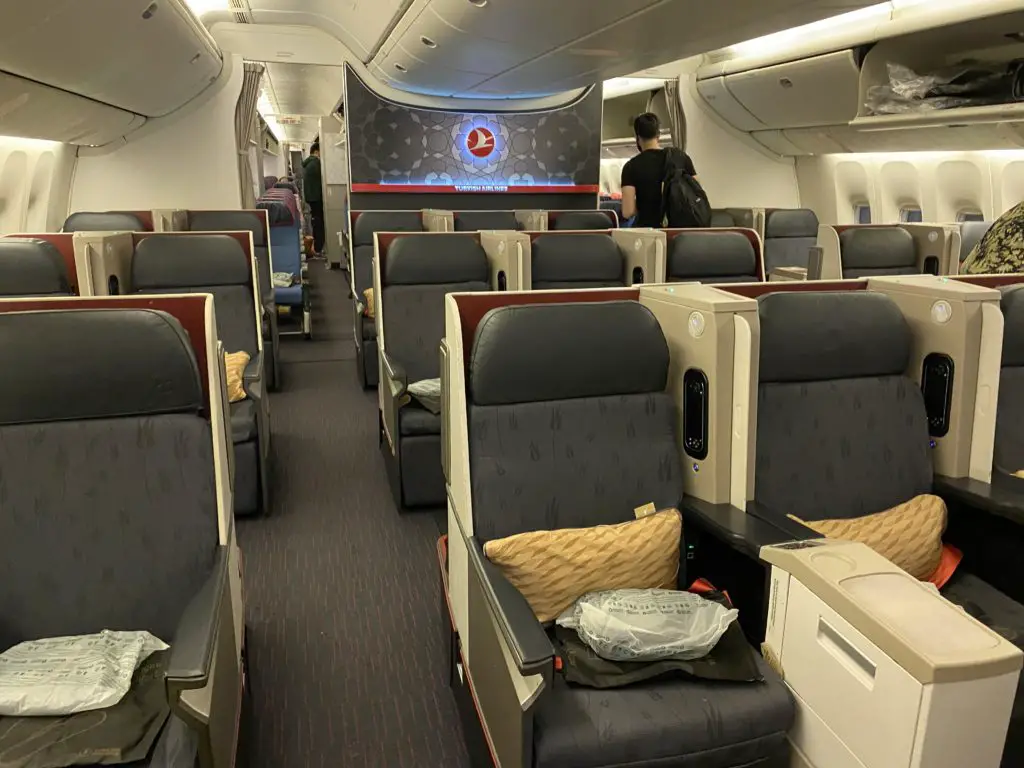 ---
Steps in Earning Travel Rewards When Purchasing Gift Cards
---
Step 1:  Use A Credit Card That Earns 5X At Office Supply Stores
---
As mentioned above, you will need a credit card with a category bonus when spending at office supply stores. 
Currently, Chase is offering an incredible welcome bonus for their no-annual-fee Chase Ink Business Cash® Credit Card , which earns 5 points per dollar at office supply stores.
You will earn 90,000 Chase Ultimate Rewards Points if approved after spending $6,000 in 3 months.
However, since it is a business card, you would need to have some type of side-hustle before you can apply for this card.
Don't worry, any side hustle, such as selling random items in Facebook Marketplace, may be eligible.
The related post below will walk you through the steps on how to apply for your first Chase business credit card.
---
Step 2: Keep an Eye Out for Mastercard Gift Card Sales

---
Wait for gift card sales that periodically happen in office supply stores such as Staples and Office Depot/Max. 
Buying discounted gift cards is one of my favorite ways of accumulating miles and points, which I ultimately use for discounted airfare or free hotel stays.
Since these deals are extremely popular, you need to be prepared to pounce when sales are announced.
As mentioned above, we post these gift card deals as we learn about them in the Travel Miles and Points Facebook Group. It's free to join!
---
Step 3: Buy Mastercard Gift Cards When They Are On Sale
---
Just a reminder to only purchase gift cards that you can use.
If you have the luxury of time, you can visit the store multiple times during the promo week. I also recommend calling the store before driving to make sure the gift cards are not sold out.
Both Staples and Office Depot/Max allow one transaction per person/day, so you can possibly take advantage of this gift card sale every single day that the discount is offered.
---
Step 4: Pay Your Mortgage Using Mastercard Gift Cards on Plastiq
---
I will walk you through how to do this in the next section.
---
Step 5: Redeem Your Points For Free or Discounted Travel
---
Since the Chase Ink Business Cash® Credit Card generates cashback points, you would need to execute another step to convert those cashback points to transferrable Chase Ultimate Rewards Points, which can ultimately be transferred to Chase's many travel partners.
Transfer your cashback points from the Chase Ink Business Cash® Credit Card to one of Chase's premium cards, such as the Chase Sapphire Preferred® Credit Card, or the Chase Sapphire Reserve® Credit Card, to access Chase's many travel partners.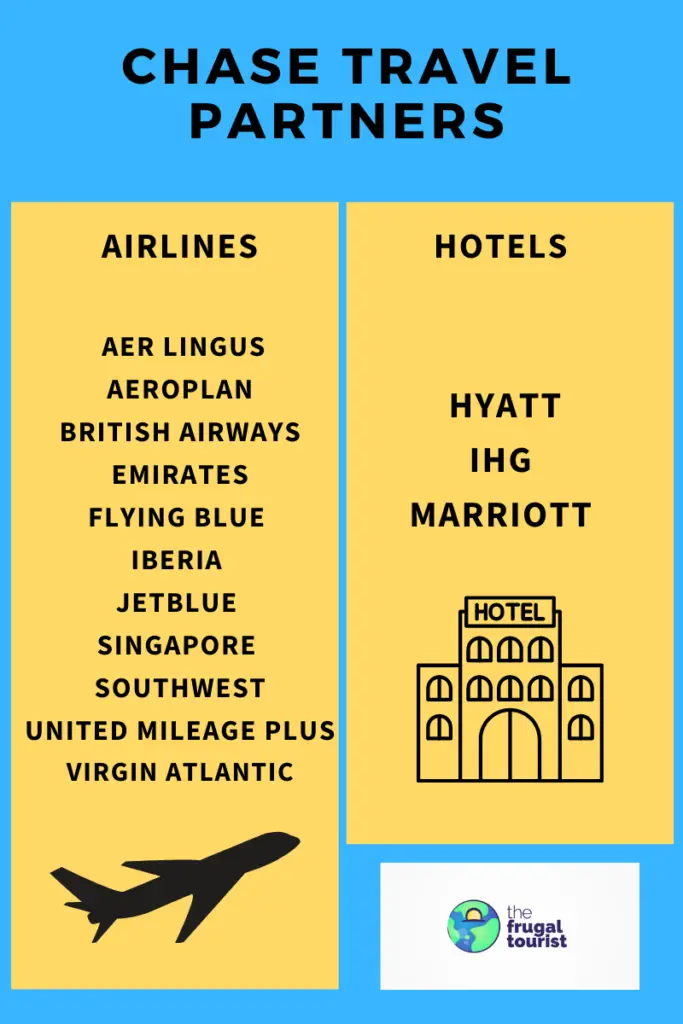 ---
Steps In Using Gift Cards on Plastiq
---
Step 1: Sign-Up for a Plastiq Account
---
The button below is a referral link.
---
Step 2: Click "Make a Payment"
---
Click the "+" sign to make a payment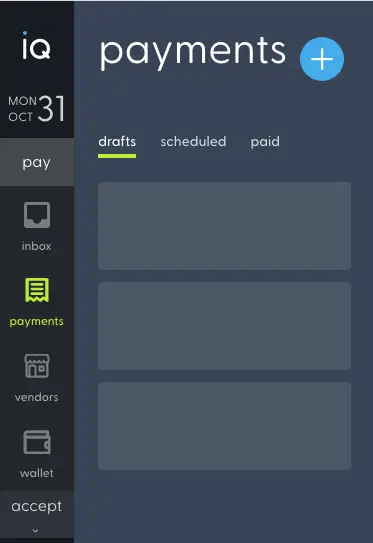 When you click the "+" sign, you will also be given the option to make multiple payments.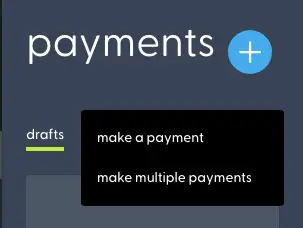 ---
Step 3: Add a Vendor
---
You only need to add a "vendor" once by clicking "Create New Vendor".
Plastiq will then indefinitely save all previous payees and payment methods until you remove them.
You can also indicate how you want the funds delivered to your recipient. Your options include ACH, Check, or Bill Pay.
If you have already saved a payee, click the drop-down arrow and select the agency you want to send your payment to.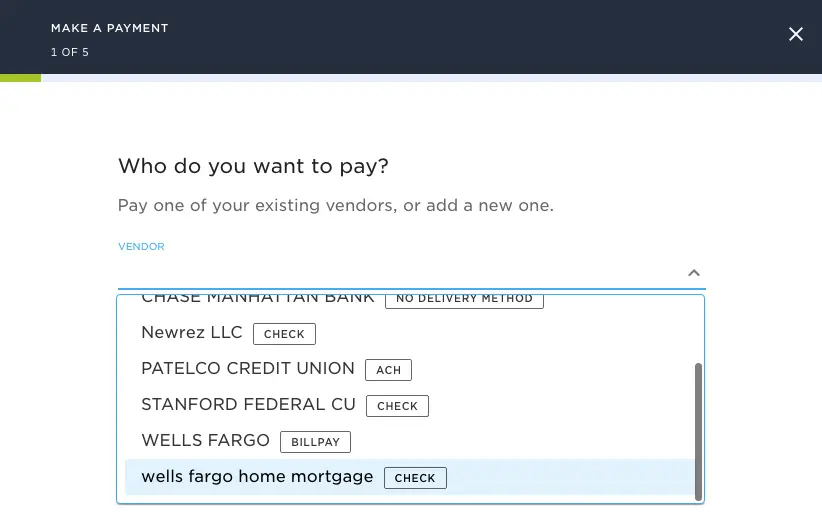 In the example below, I selected to send payments to Wells Fargo.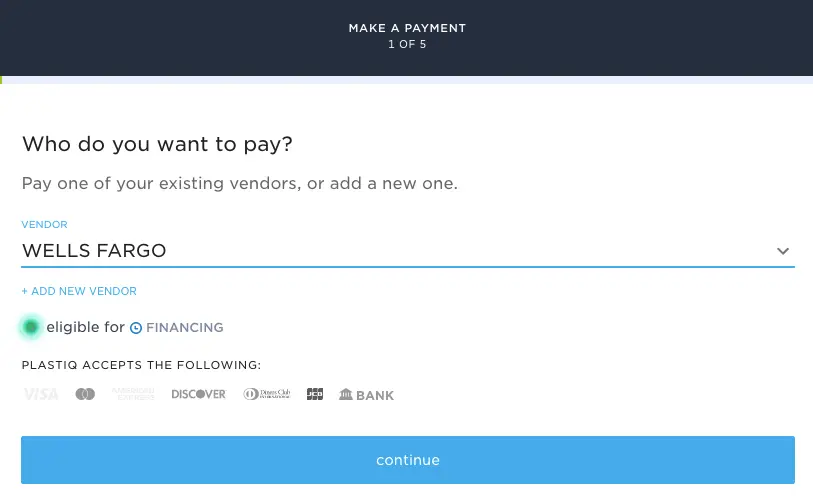 ---
Step 4: Enter Your Payment Details
---
Since each of my Mastercard gift cards has $200, I subtracted the 2.9% fee and typed in the difference in the amount field ($194.36).
You can choose to pay any amount as long as your payment does not exceed the gift card amount.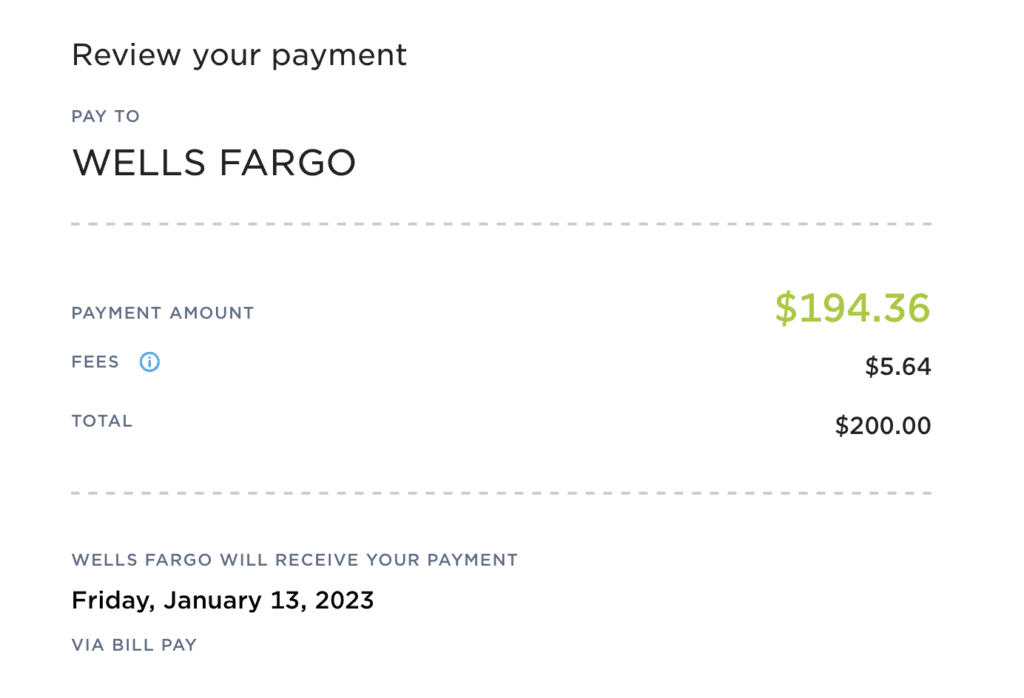 Next, fill out the rest of the form:
Pay on behalf of (your name)
Invoice or Account Number
Memo for recipient
---
Step 5: Add/Select Your Payment Method
---
Since we are paying using Mastercard gift cards, we need to enter each card individually by clicking "+ New Payment Method".
Plastiq makes it easy to keep your payment information on the site, so you don't have to enter it every time. I only delete my cards when I'm confident that the vendor has already received my payments.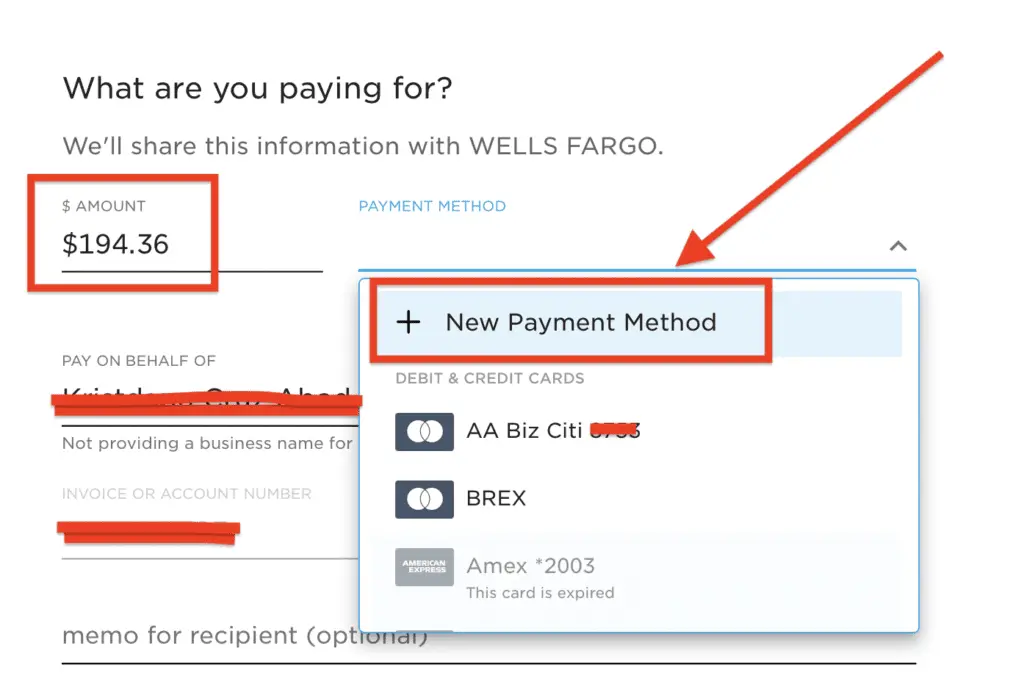 ---
Step 6: Choose a Delivery Option & Date
---
Since I am sending multiple partial payments to my mortgage lender, I schedule all of my payments to arrive at the same time before the payment due date.
If you schedule all of your payments to arrive at the same time through Plastiq, they will be sent as one payment.
Whenever I send partial payments to my mortgage lender through Plastiq and other sources (i.e. bill pay from another bank), I always call my lender ahead of time to let them know. For example, Wells Fargo wrote a note on my account saying that all future partial payments would go toward my monthly mortgage instead of the principal balance. They now have a permanent alert on my account that all partial payments are specifically for home mortgage payments.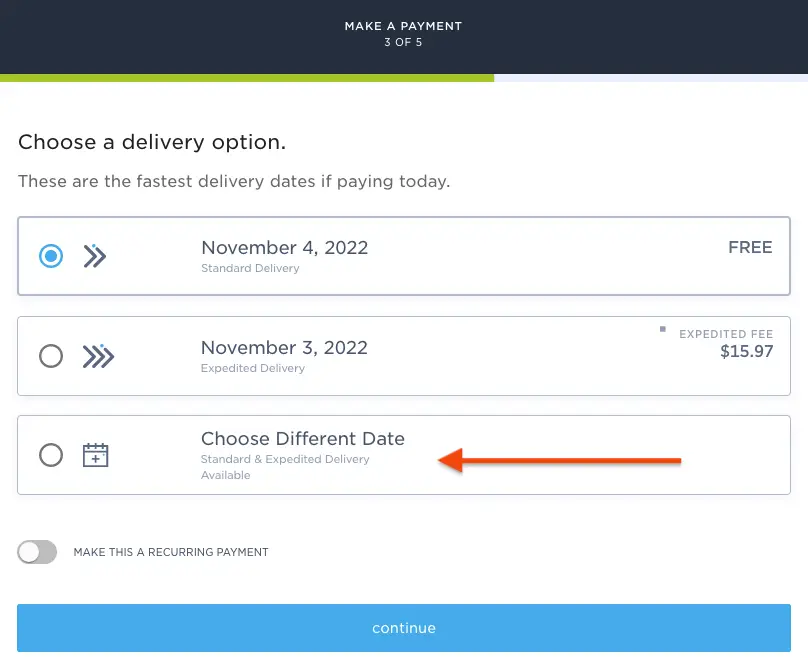 An advantage of using Plastiq is that it gives me the opportunity to have some flexibility on how I send payments.
This allows me to simultaneously liquidate unused Mastercard gift cards and use new Mastercard credit cards to meet minimum spending requirements. The remainder can be paid in cash.
It is not unusual for me to send my mortgage lender 2-3 partial payments to cover a single mortgage payment at any given month.
My mortgage payments typically consist of the following methods:
Partial payments using Mastercard gift cards through Plastiq (2.85% fee)
Partial payments using a NEW Mastercard credit card through Plastiq (2.85% fee)
Bill Pay from my bank account (free)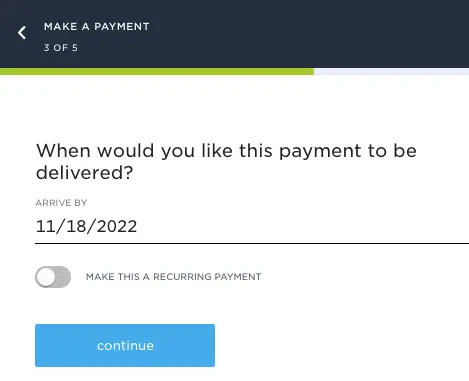 ---
Step 7: Upload an Invoice (Optional)
---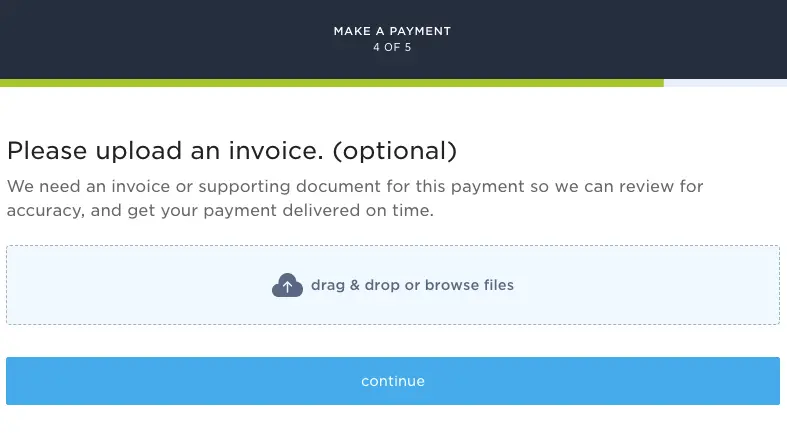 ---
Step 8: Schedule Payment
---
Verify that all the information is correct, then click "Schedule Payment".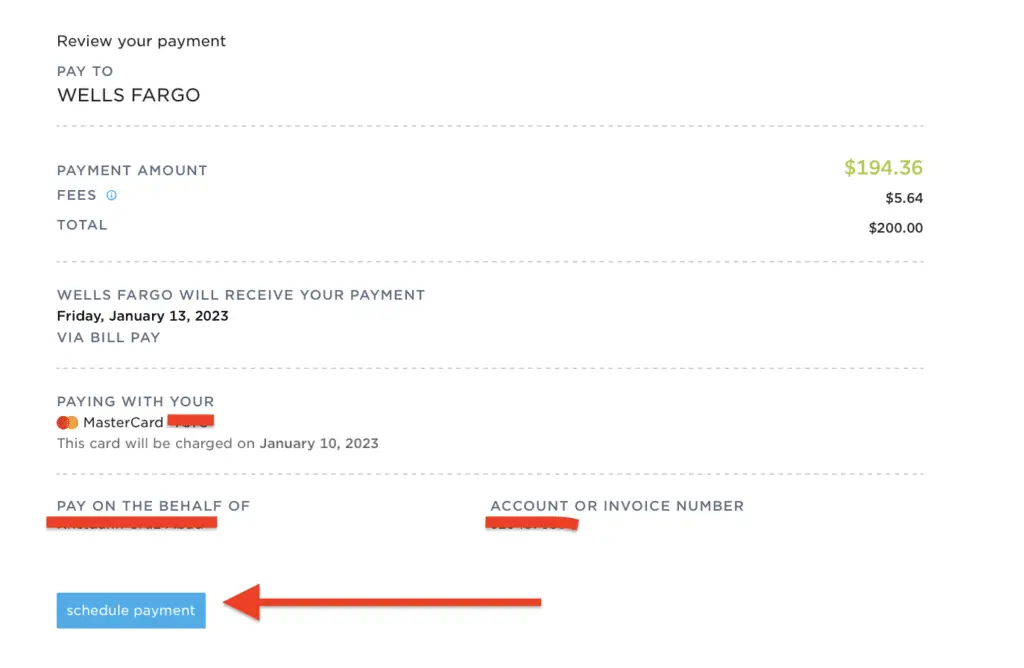 ---
Step 9: Wait For Payment Confirmation
---
Plastiq will confirm that the payment was successful. You will also get an email confirmation.
---
Step 10: Check the "Scheduled" Tab
---
Make sure all of your payments are accounted for by checking the "Scheduled" Tab. Plastiq will also send you an email once the payments have been delivered.
In the image below, my "Scheduled" tab shows that I have sent seven $194.46 payments through Plastiq to liquidate my $200 Mastercard gift cards.
December 1, 2020 Update: Plastiq has increased its fees from 2.85% to 2.9%. When using a $200 gift card, I will send $194.36 to liquidate my gift cards completely.

---
What is the Maximum Amount Plastiq Allows?
---
Although Plastiq can process payments made with personal prepaid debit cards, there is a limit of $10,000 per month. Plastiq will decline payments that exceed this amount.
---
How Many Gift Cards Per Day Can I Use on Plastiq?
---
I have inconsistent data points. Some days, Plastiq stops accepting payments after five gift cards. Sometimes, it can accept more than ten.
When Plastiq stops accepting after 5, you can try using their service again the next day. Alternatively, you can try to log out and log back in using a different browser.
---
Final Thoughts
---
If you have a bunch of Mastercard gift cards sitting around that you never use, put them to good use by paying your home mortgage with them!
By using Plastiq.com, you can finally pay your house payments using gift cards, even if your mortgage company doesn't accept them.
While Plastiq.com charges a small fee, this fee may be worth spending if you earned travel rewards from the gift card purchase. Plus, isn't it better to liquidate gift cards than have them accumulate dust?
Nonetheless, I love that I can now leverage mortgage payments to help me inch closer to the vacation of my dreams using travel points. Thanks to Plastiq!
Have you used Plastiq.com yet to pay your mortgage using gift cards that earned travel rewards? If yes, how was your experience?
EDITORIAL DISCLOSURE – Opinions expressed here are the author's alone, not those of any bank, credit card issuer, hotel, airline, or other entity. The content has not been reviewed, approved or otherwise endorsed by any of the entities included within the post.