ADVERTISER DISCLOSURE: The Frugal Tourist is part of an affiliate sales network and receives compensation for sending traffic to partner sites, such as MileValue.com This compensation may impact how and where links appear on this site. This site does not include all financial companies or all available financial offers. Terms apply to American Express benefits and offers. Enrollment may be required for select American Express benefits and offers. Visit americanexpress.com to learn more. Additionally, the content on this page is accurate as of the posting date; however, some of the offers mentioned may have expired.
One of my favorite frugal strategies is having the banks and credit card companies pay for most of my travel expenses.
I do this by responsibly applying for travel credit cards that give generous sign-up bonuses, which I then use to redeem for discounted or free airfare or hotel stays.
But it is not as simple as it sounds. Credit card companies (banks) will naturally expect something in return in exchange for those miles and points. 
And that's usually in the form of a minimum spending requirement or MSR.
This is the amount of spend you need to put on your credit card before a specific due date to earn the sign-up bonus (SUB)
Meeting this spend on or before the due date is critical because if for any reason, you are not able to successfully complete the required spend amount, then you will forfeit your sign-up bonus.
"Minimum Spending Requirements" vary widely. the Chase Business Ink Cash requires an MSR of $7,500 within 3 months in order to earn 75,000 Chase Ultimate Rewards points (worth at least $750). Whereas the Chase Freedom Flex only requires a $500 MSR within the same time frame, albeit for a smaller reward (20,000 points or $200).   
---
How to Meet Your Minimum Spending Requirement? 
---
Whether you are new to the hobby or a seasoned points enthusiast, an all-too-common dilemma is determining viable methods that can help you meet this spending requirement as quickly and efficiently as possible.
In this blog post, I will list out the various spending patterns I've utilized over the years in order to conquer this challenge while ensuring that my pocketbook remains intact.
Even though some of these tactics require a reasonable fee, you should be able to crunch your own numbers and make sure that the value of the rewards you're bound to receive outweighs the extra charges you will incur.
If it does not, then move along to the next strategy. The goal is to come out significantly ahead regardless of the circumstances.
---
Ways to Meet Your Credit Card Spending Requirements
---
1. Pre-Pay Utilities
---
Electricity
In California, I pay a flat fee of $1.35 when I use a credit card to prepay my electric bill of up to $10,000. The limit can change any day though.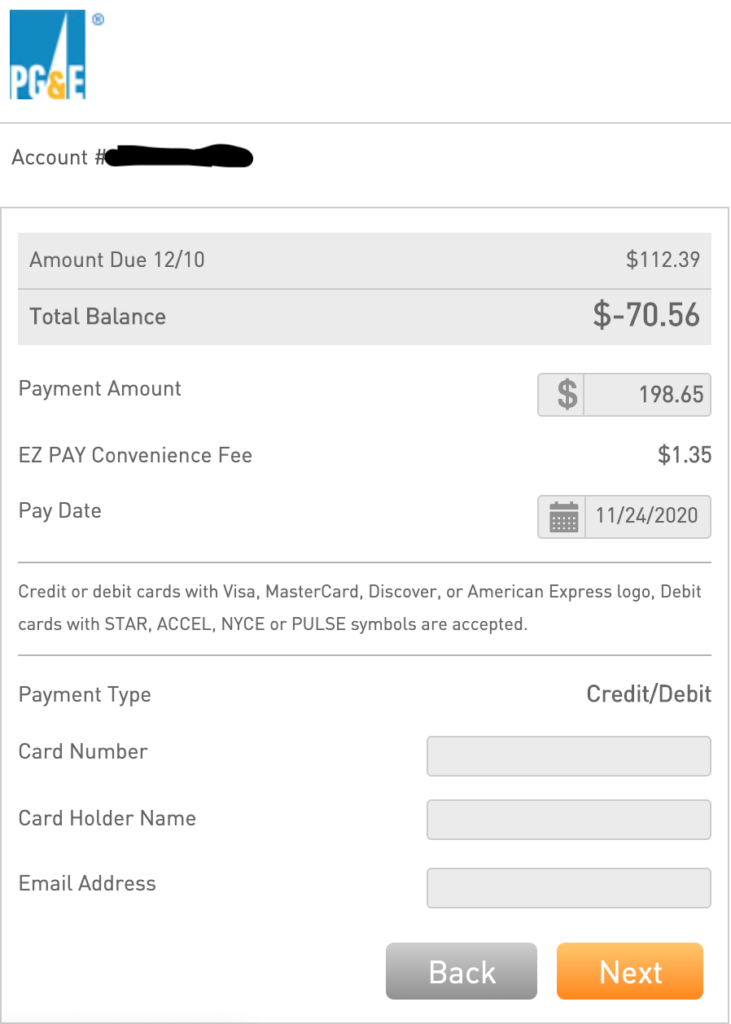 Water / Garbage / Cable / Internet / Mobile Phone 
All of these utilities allow advance payments without a fee. Check with your particular provider if they allow advanced payments with a credit card. 
---
2. Medical and Dental Bills 
---
I have applied for new credit cards in the past to cover expensive medical bills.
Flexible Spending Accounts (FSA)
Instead of applying for an FSA debit card, I opt to use my credit card to pay for co-pays, deductibles, and other medical expenses.
Then, I send my receipts to my FSA provider so they can be reimbursed in cash.
---
3. Taxes
---
Property Tax
Whenever property tax season rolls around, I prepare myself to apply for about 2-3 new credit cards with the goal of accumulating a significant amount of points.
Despite the extra charges (approximately 2.85%), I still emerge ahead all the time. Simply put, I am willing to pay an extra $100 in tax fees if that is equivalent to a $5,000 ticket later down the road.
Federal/State/Local Taxes  
Presently, it is possible to settle your tax bills using credit cards.  Practically any federal, state and local tax can be paid with a points-earning card.
A somewhat advanced strategy is to purchase gift cards when they go on sale at grocery or office supply stores with your credit cards. 
Since gift cards are considered debit cards, paying federal taxes or estimated taxes are charged a relatively lower fee compared to when you pay your federal taxes outright with your credit card. 
However, you can not employ this method with American Express, as they frown upon this behavior and have been known to claw back points accrued from gift cards.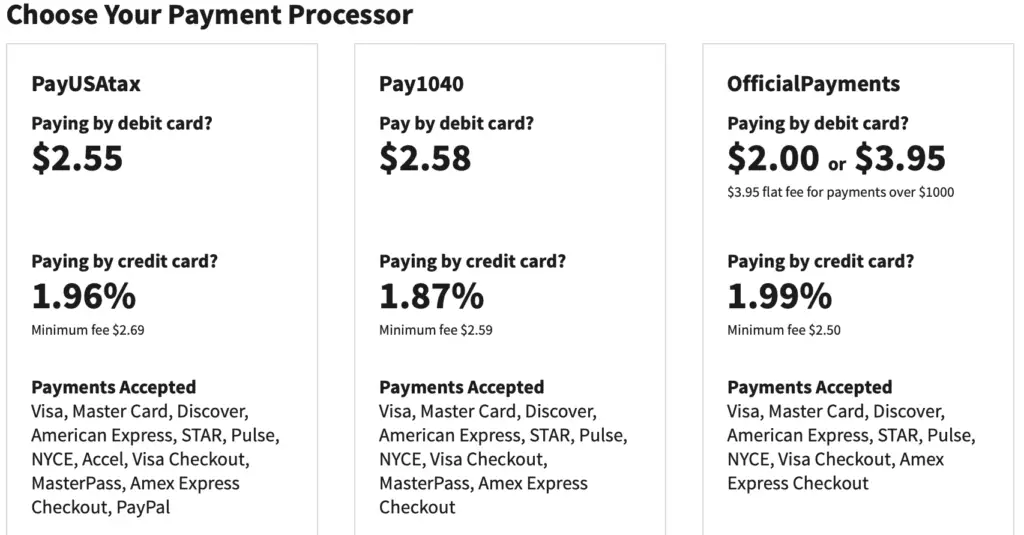 ---
4. Organic Everyday Spending, such as Groceries, Dining, and Gas
---
With this straightforward approach, you can essentially extinguish a portion of your required spending requirement by putting your routine daily organic purchases on your new credit card. 

If for some reason you find yourself needing to make additional spending, I recommend buying merchant gift cards from the physical or online merchants you frequently visit. 
---
5. Gift Cards
---
Likewise, I suggest stockpiling gift cards of merchants you anticipate needing in the future, particularly when these gift cards go on sale.  Examples of gift cards that I periodically buy include Amazon, Uber/Uber Eats, Home Depot, Target, etc. 

Office Supply Stores and groceries occasionally run promotions where Visa and Mastercard Gift Cards are sold for a discount.  Almost always, I take advantage of these sales.  Again, do not use American Express for this purpose.

---
6. Insurance
---
Auto
Insurance companies commonly offer incentives when you pay your auto insurance in full to cover the entire year.  
I almost always pay my fees in full to hit two birds with one stone, both to take advantage of the annual perk and hit the minimum spend. 
Home 
Since I also have a rental property, I get to utilize new credit cards to settle this expense for both houses, thus allowing me to wipe out a significant amount from my credit card spending requirement.
Renter
When I was a renter, I used my travel-rewards credit card to take care of my renter's insurance. 
Health
Health insurance companies allow credit card payments for virtually all services. 

---
7. Car Repair/Maintenance
---
Another great way to meet minimum spending is to use it at car repair shops whenever the car undergoes routine checks such as change oils, tire alignment, and periodic tune-ups, or when it requires a significant overhaul.
---
8. Costco / Costco Gas 
---
Costco only accepts Visa credit cards, which is exactly what we use when getting Costco gas or shopping at Costco.
However, using a Visa or a Mastercard is possible when shopping at Costco.com.  Purchase your Costco gift cards online with your credit card, and then use the gift cards to spend at Costco.
---
9. Amazon
---
You can load up your Amazon gift card balance with any credit card. 
---
10. Charitable Contributions
---
Spread the wealth using your new credit card to donate to your favorite charitable organization.
Your generosity will not only benefit others, but it will also get you closer to the trip you've wanted to book for nearly free. 
Additionally, crowdfunding websites like GoFundMe.com customarily accept credit cards.
---
11. School Expenses (Tuition Fees,  Housing, Etc.)
---
Use a credit card to pay for school expenses as long as they do not tack on extra fees when you use a credit card. 
Alternatively, you can inquire if you can eradicate the fees by paying with a debit card instead. If allowed, I would use the new credit card to buy Visa and Mastercard Gift Cards when they are on sale at grocery or office supply stores and use these cards to pay for these items.
---
12. Pay for Services
---
Whenever I hire a contractor, whether an electrician or a plumber, etc., I inquire if they accept credit cards as a mode of payment. When they say yes, I readily use my credit cards instead of writing a check. 
When a contractor shares that they have to pay credit card fees if they accept credit card payments, I make sure to volunteer to pay for the fees so they are guaranteed to receive their entire payment.
---
13. Car Purchase
---
Depending on your ability to negotiate, car dealers generally allow credit card payments as a form of deposit when you seal the deal during a car purchase.
---
14. Loan Money
---
Certain websites, such as Kiva.com, make it effortless to loan money to budding entrepreneurs who need extra cash to jumpstart their business ventures.
According to Kiva, 96% of borrowers are able to pay back their loans eventually.
---
15. Pay Mortgage (Only for Mastercards)
---
Whenever I have a new Mastercard credit card, I use the service called "Plastiq".
Plastiq allows Mastercard holders to send money to their mortgage companies with a small fee of 2.85%. This is a great alternative to those who are at risk of not being able to meet their spending requirement on a new Mastercard.
---
Recommended Credit Cards When Buying Gift Cards
---
Reminder: Only buy these gift cards when they are on sale or discounted. And, never use an American Express Card when purchasing gift cards. 
---
Office Supply Stores
---
The no-annual-fee Chase Ink Cash is unbeatable in this arena as it nets 5 Chase Ultimate Rewards Points for every dollar spent at office supply stores.
Currently, the Chase Ink Cash is giving an all-time high sign-up bonus of 90,000 Chase Ultimate Rewards points ($900 cash) after spending $6,000 in 3 months. Check the current offer here.
This card gives 5 points per dollar at office supply stores and also earns 5X per dollar on internet, cable, and phone charges. You can read more about this lucrative card here.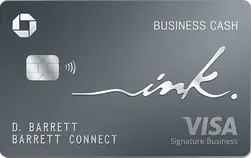 Staples and Office Depot/Max run frequent gift card promotions, so be ready to pounce with your Chase Ink Cash when those offers occur.
I post these deals as I learn about them in our Travel Points & Miles Facebook Group. It is free to join. Alternatively, you can subscribe to Doctor of Credit for the latest gift card deals.

---
Grocery Stores
---
Similarly, grocery stores such as Safeway, Albertsons, etc., frequently offer great coupons that wipe out the gift cards' hefty activation fees.
To maximize grocery purchases, you would also need to utilize a credit card that gives a grocery bonus.
Cards like the Citi Premier presently offer extra points per dollar at grocery stores You can read more about these cards here.
It bears repeating to avoid using an AMEX to buy gift cards as they are known to claw back points accumulated from gift card purchases when meeting your minimum spend requirement. However, you can buy them periodically and other grocery items to lessen the likelihood of getting audited.
---
Who Can Travel With Miles and Points?
---
While I highly recommend exploring the benefits of travel credit card rewards, as it has brought me to numerous places I would never have imagined seeing in this lifetime, it is sadly not for everyone.
Although anyone can capitalize on this valuable hobby, it primarily works with individuals who possess a particular financial profile.
Since this endeavor involves leveraging credit card debt for a specific purpose, banks will only ordinarily approve applicants that they know will be responsible clients.
If you have an excellent credit score and an impeccable financial history, then kudos to you as you can, without a doubt, successfully optimize this strategy.
Here's a litmus test to determine if your profile is compatible with leveraging travel miles and points:
Do you pay your credit card in full on or before the due date? If so, then you are ripe for maximizing travel credit card rewards.
Is paying your credit card promptly not your strongest suit yet?  Then I suggest holding off on this activity until you've reached a point where you do not have any hovering consumer debt.
Despite its generous rewards, this hobby has the potential to ruin anyone's financial future. Those steep bank interest charges can quickly compound and wreak havoc on your financial goals.
Lastly, paying additional fees defeats the purpose of frugal travel. The collective goal of points enthusiasts is to redeem travel while shelling out as little cash as possible.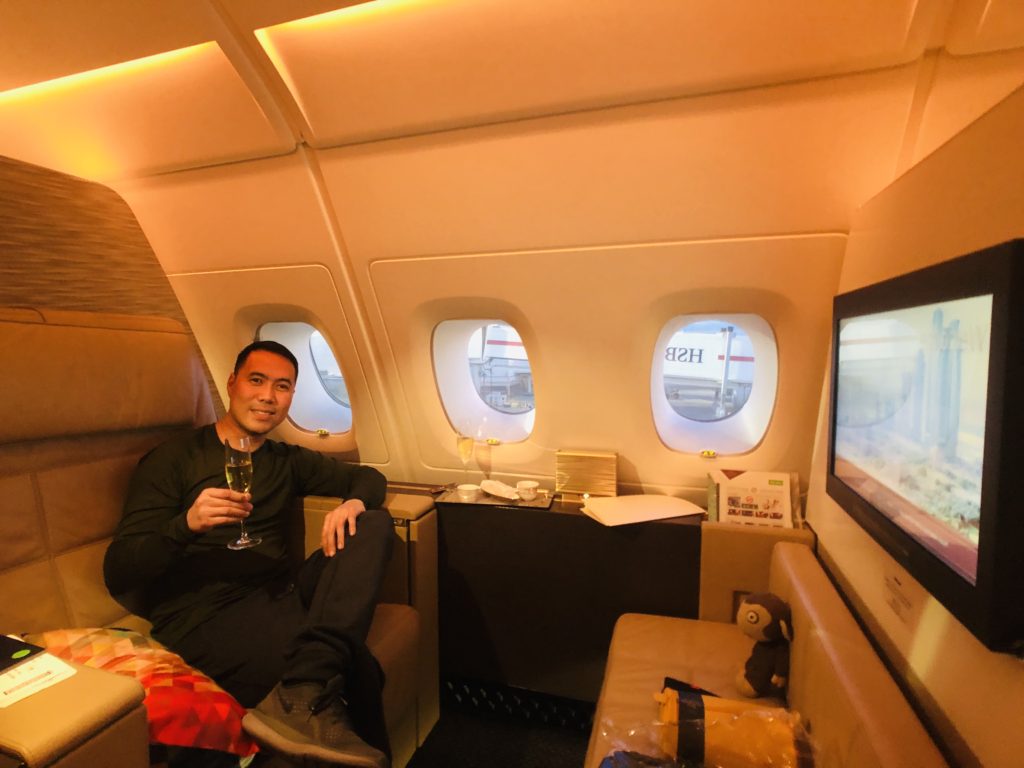 ---
Final Thoughts
---
I am a huge fan of lucrative credit card sign-up bonuses, and I try to take advantage of these offers whenever the opportunity arises.
However, a gentle reminder to solely apply for credit cards that you can comfortably pay once your statement comes around.  It is never a good idea to pay those astronomical credit card fees. 
A constant dilemma that points enthusiasts face is finding ways to efficiently meet the minimum spending requirement of the credit cards they have just applied for. 
If this condition is not met completely within the allotted time period, it is conceivable to miss out on the bonus rewards entirely. 
I hope that the strategies I have outlined in this blog post open up numerous avenues for you to meet your new credit card's minimum spending requirement (MSR). 
Please let me know if you have another recommended method or two and I'd gladly add them to this list.
DO NOT TRAVEL WITHOUT TRAVEL INSURANCE. GET A QUOTE HERE.