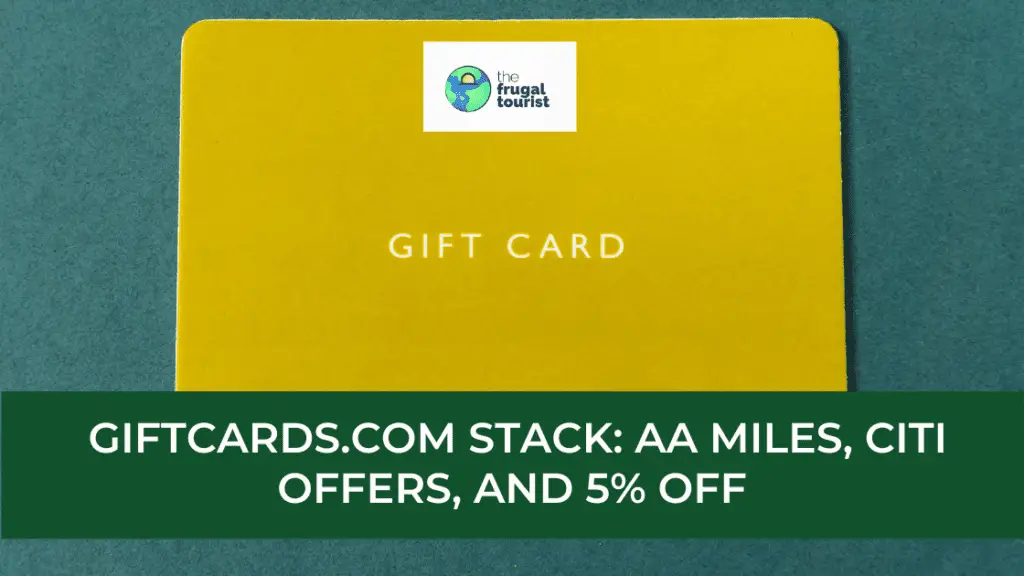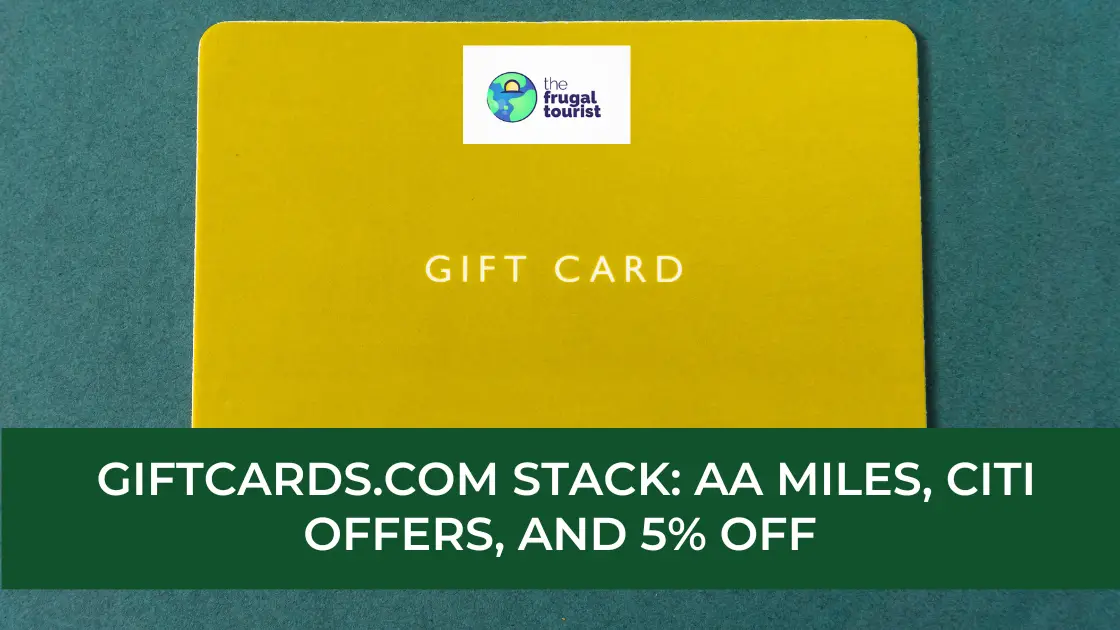 ADVERTISER DISCLOSURE: The Frugal Tourist is part of an affiliate sales network and receives compensation for sending traffic to partner sites, such as MileValue.com This compensation may impact how and where links appear on this site. This site does not include all financial companies or all available financial offers. Terms apply to American Express benefits and offers. Enrollment may be required for select American Express benefits and offers. Visit americanexpress.com to learn more. Additionally, the content on this page is accurate as of the posting date; however, some of the offers mentioned may have expired.
Giftcards.com is out with an incredible promotion where buying gift cards through November 17th can earn the following:
Thousands of American Airlines Loyalty and Bonus Points,
5% discount on Mastercard gift cards using a Veterans Day Coupon effective through November 17th (Maximum Discount: $75), and
1.5% cashback when you use a Citi Card with an activated Merchant Offer
Note: If you are not accumulating American Airlines miles, you can opt for the Capital One shopping portal bonus, which currently gives a certain percentage (3%) as cashback.
---
Join Our Free Travel Miles & Points Facebook Group
---

---
Step By Step GiftCards.Com Stacking Instructions
---
STEP 1: Activate Citi Merchant Offers
---
If you own a Citi Credit Card, check if you currently have a 1.5% cashback offer for purchases on GiftCards.com. Activate it by clicking "Add Offer".
My Giftcards.com Citi Merchant Offer is on my Citi Premier Credit Card.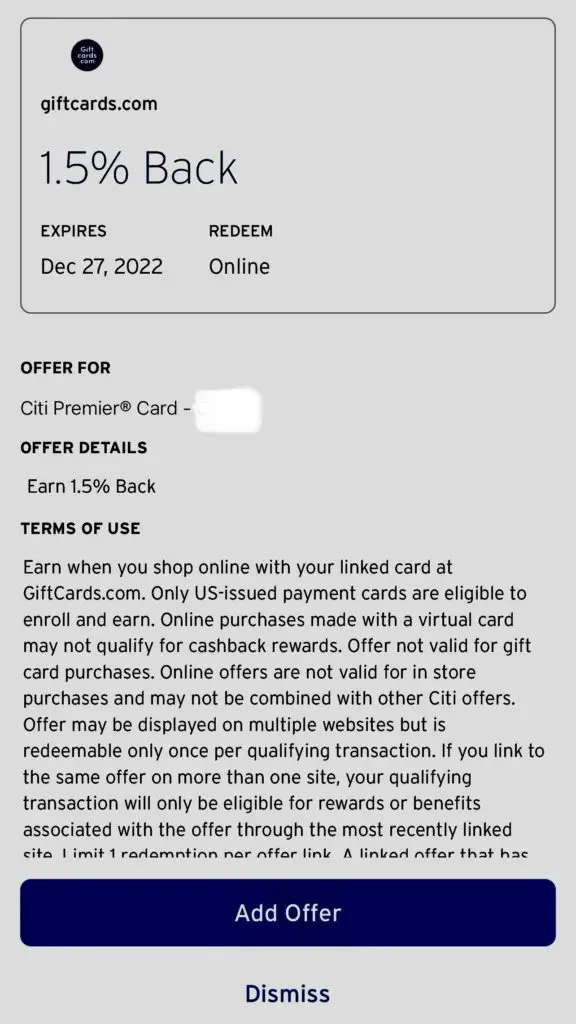 If this is your first time using Citi Merchant Offers, follow these steps to navigate to the Merchant Offers page:
Log in to your Citi App, then click "Services" at the bottom.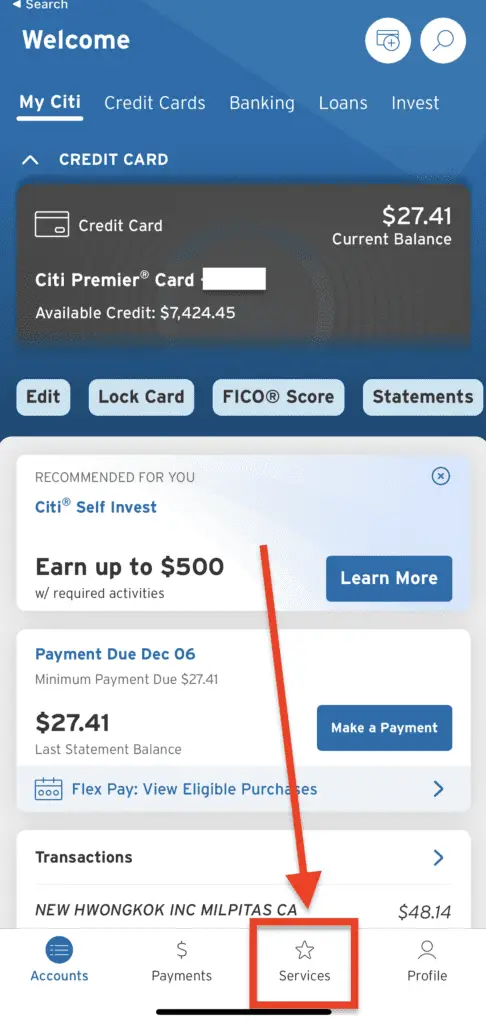 Next, click "Product & Offers".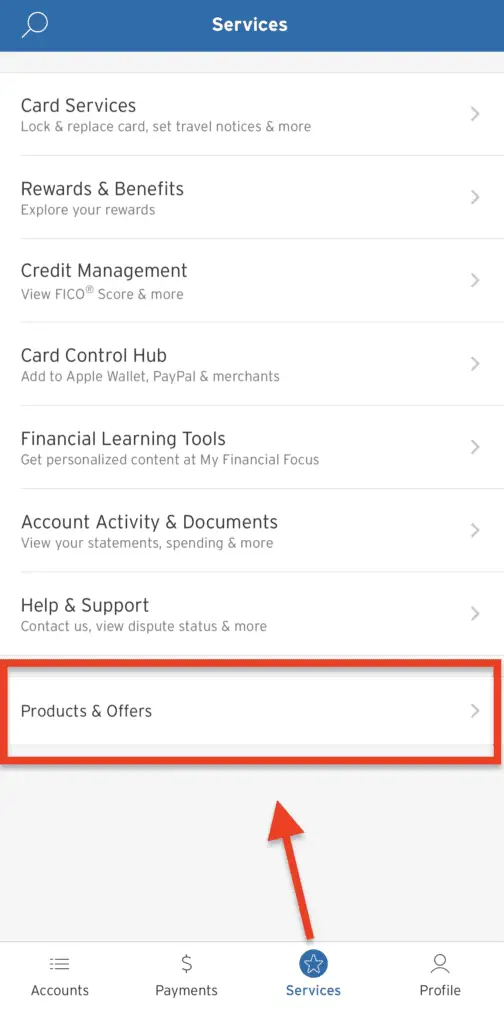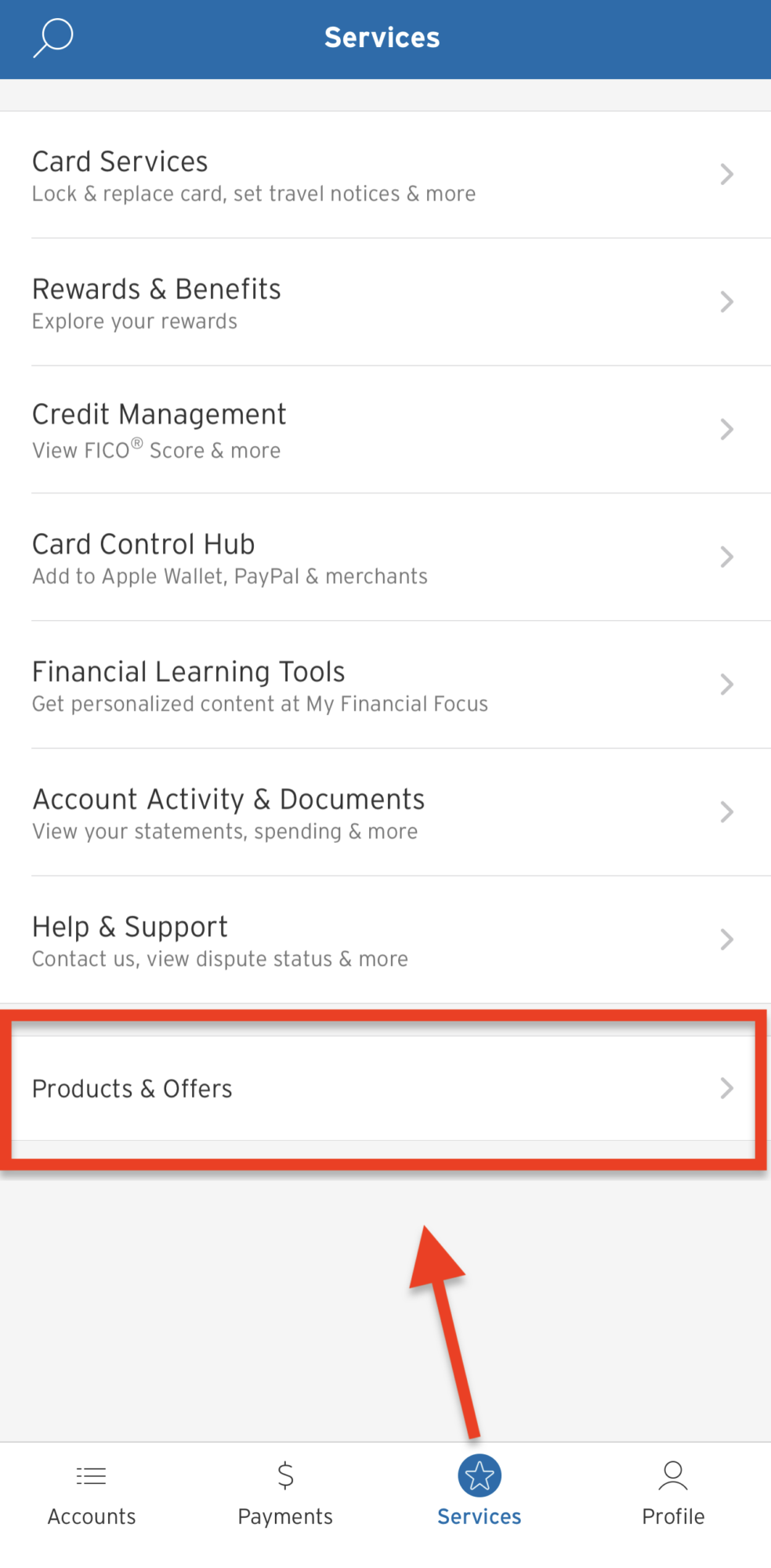 Click "See All" opposite "Save with Merchant Offers".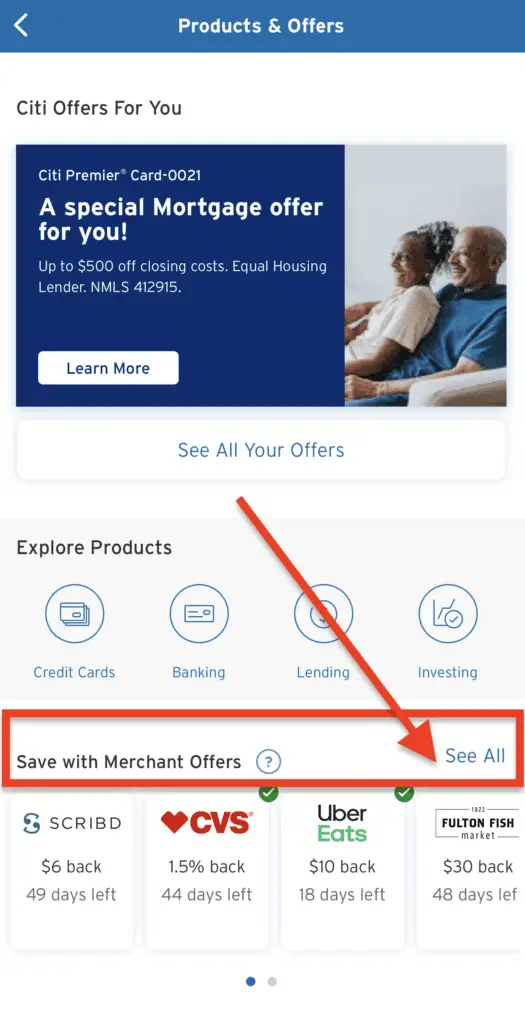 Navigate to the GiftCards.com Offer, click "See Details", then "Add Offer".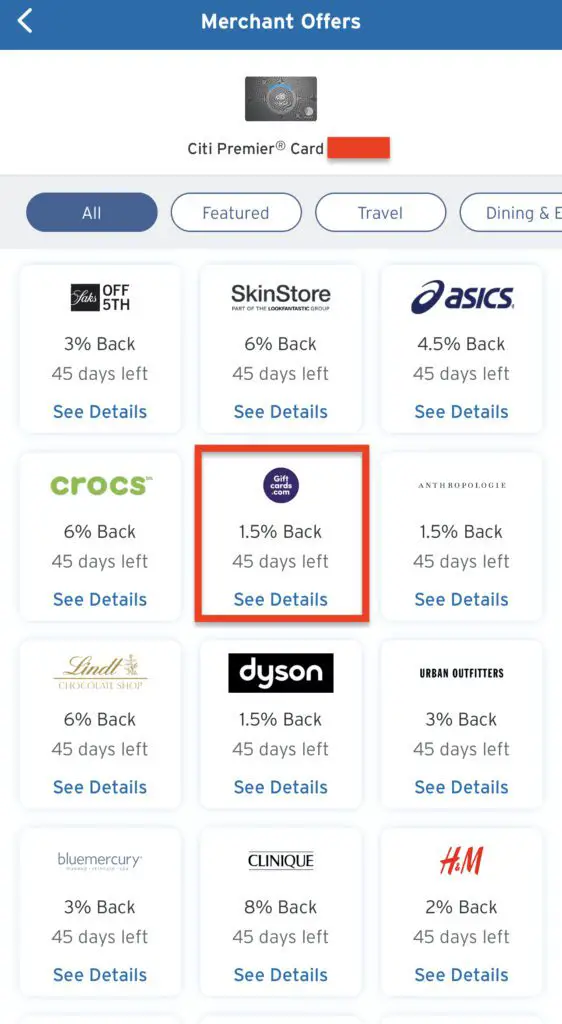 ---
Don't Have a Citi Card? Consider the Citi Premier
---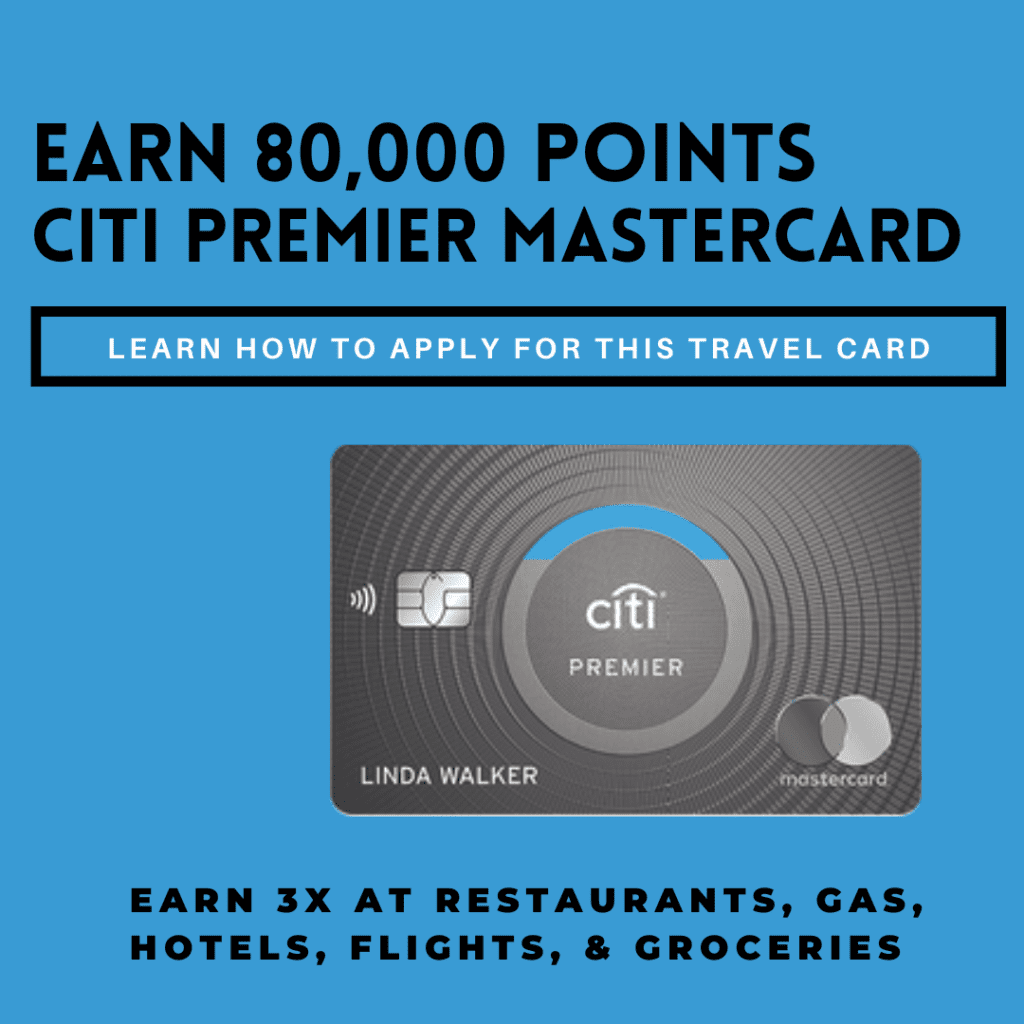 ---
STEP 2: Use The American Airlines AAdvantage Shopping Portal
---
Before making your giftcards.com purchase, log in to your AAdvantage Shopping Portal account and search for Giftcards.com on that site.
The AAdvantage Shopping Portal currently gives 3 American Airlines miles per dollar when you shop at Giftcards.com. Please read the terms carefully.
Once on the AAdvantage Shopping Portal, type "Giftcards.com" in the search field, then click the merchant name to enter the site.

You will then be prompted to click any of the Giftcards.com offers that are eligible to earn American Airlines miles. Click "Shop This Offer" or "Shop Now".

I usually click an ongoing generic offer, such as the coupon below.

Next, you will get a notification that the coupon has been activated. The notice also includes the terms of the offer.
Mileage Terms: Please note these terms & conditions: Special terms: Orders over $2,000.00 are not eligible.This merchant is temporarily unable to reward for purchases made using the default settings for Safari 12 or higher, which automatically block the cookies required for this merchant to track your purchase. This feature can be turned off in your browser settings by disabling the 'Prevent Cross-Site Tracking' setting. Not eligible on purchases made with coupon or discount codes that are not found on this site.AAdvantage Shopping Portal
---
Additional American Airlines Bonus Points
---
Until November 18th, American Airlines is giving up to an extra 4,000 Bonus Points (not Loyalty Points) for purchases of up to $1,500.
500 bonus miles when you spend $200
1,500 bonus miles when you spend $600
4,000 bonus miles when you spend $1,500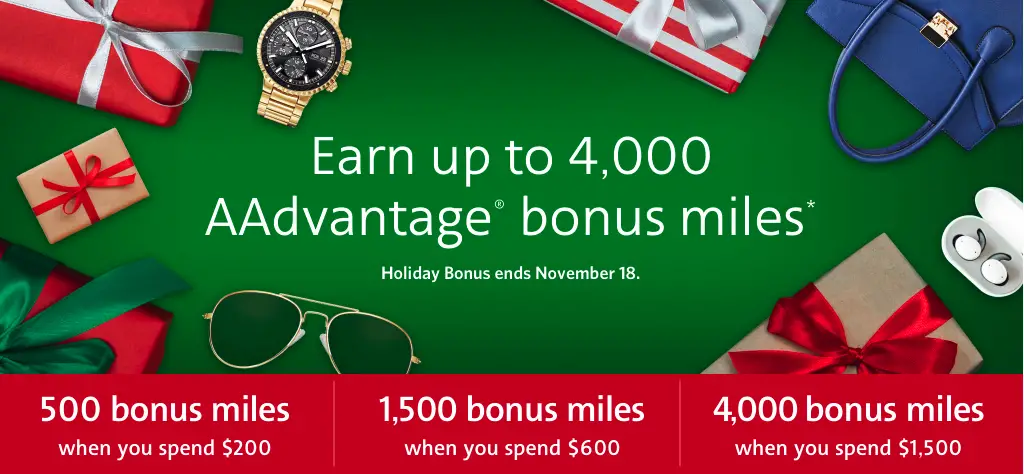 ---
STEP 3: Possible Additional Stack: 5% Off With A Discount Code
---
Deal: 5% Off when you purchase Mastercard Gift Cards Using Either of These Discount Codes: MASTERSALE or VETERANSDAYSALE
---
My Plan: I'd buy these Mastercards to take advantage of the 5% discount through the AAdvantage Shopping Portal and use my Citi Premier Credit Card at checkout. Fingers crossed that all offers stack.
---
STEP 4: Make Your Purchase
---
What I Bought:
---
Six $250 Mastercard gift cards to take advantage of the maximum 5% discount of $75.

With the 5% discount, I ended up paying $1,460.70 for $1,500 worth of Mastercard Gift Cards. I earned $39.30 by using the MASTERSALE coupon.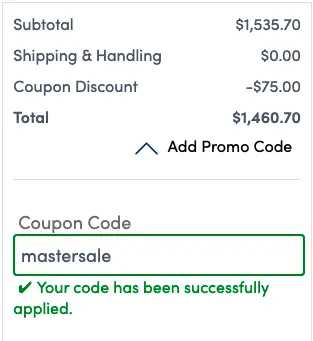 The total amount of over $1,500 should also trigger the American Airlines Holiday Bonus of 4,000 Bonus Points in addition to the 3 American Airlines points per dollar I will earn from using the AAdvantage Shopping Portal.
I received an email that I had earned a total of 4,607 AA miles from GiftCards.com the day after I made my purchase.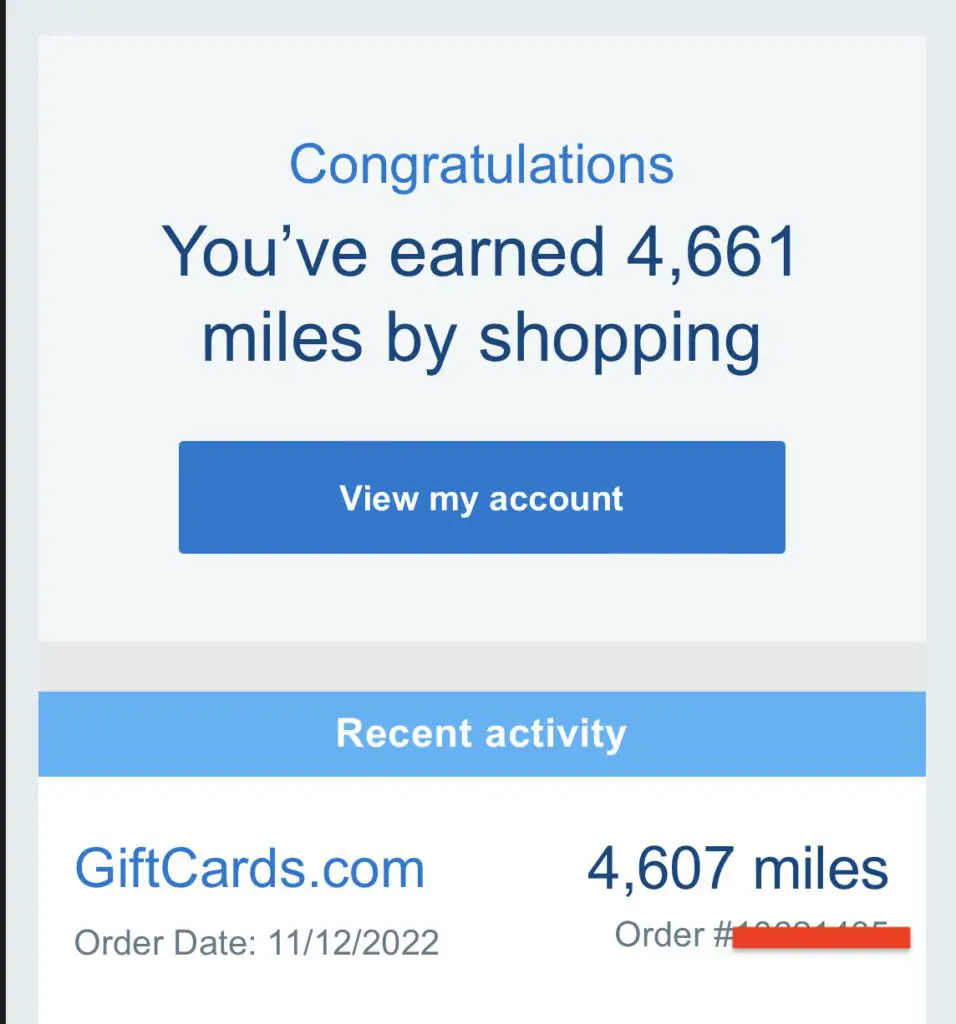 My 4,000 Holiday Bonus also showed up on the same day.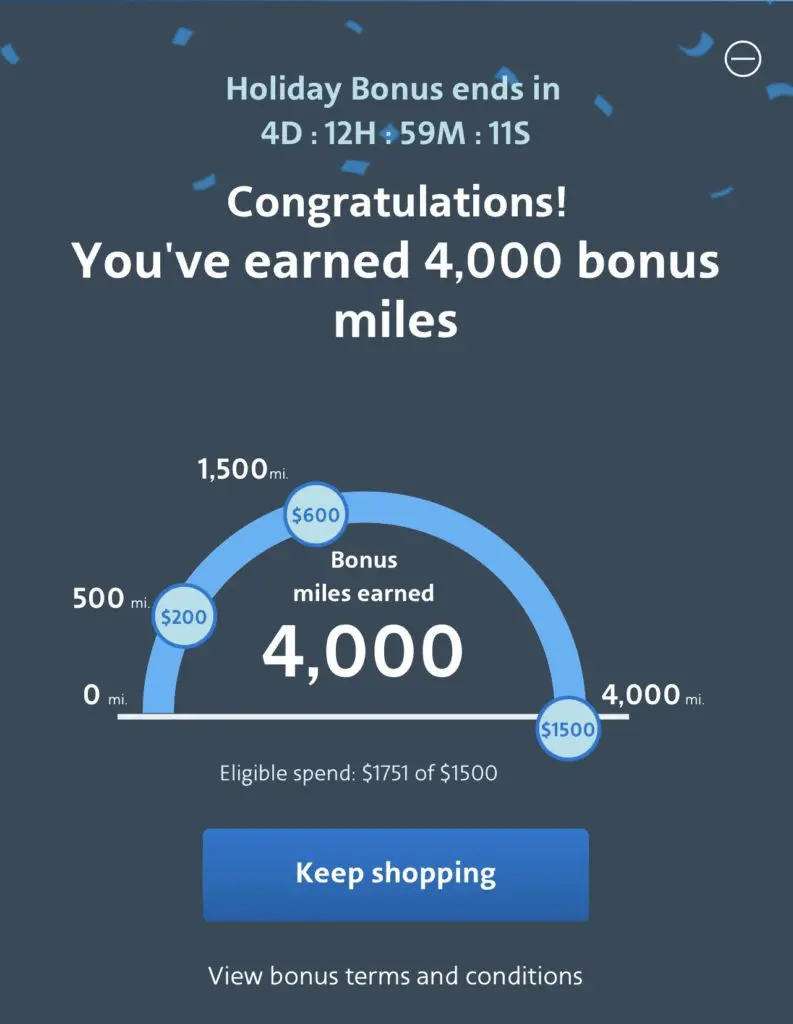 ---
Summary:
---
Activate your Citi Merchant Offers.
Go through the AAdvantage Shopping Portal to get to Giftcards.com, and then search for Mastercard Gift Cards.
Purchase six $250 Mastercard Gift Cards, which will cost $1,535.70 with the activation fees.
Use the "Mastersale" or "VeteransDaySale" coupon to trigger the $75 maximum discount.
Pay $1,460.70 using your Citi Card.
Wait for the American Airlines Loyalty and Bonus Points and Citi cashback to show up on your accounts.
---
Giftcards.com Gift Cards May Work On PayPal Bill Pay
---
Previously, I have been able to use Giftcards.com gift cards to pay bills through PayPal Bill Pay, including my property taxes and other utilities.
Datapoint 11/12/2022: The Mastercard I purchased did not go through successfully on PayPal Bill Pay.
---
Use Mastercard Giftcards to Pay Mortgage
---
I use the payment service Plastiq.com to pay my home mortgage. Currently, they only accept Mastercards (credit cards and gift cards) for mortgage payments, so these gift cards will most certainly go toward my house payments.
---
Best Ways to Use GiftCards
---
A gentle reminder to only purchase the gift cards you can liquidate. For additional ideas on how to redeem these gift cards, check out the related post below.
---
Final Thoughts
---
This Veterans Day promotion from Giftcards.com is one of the best we've seen.
If you're looking to stock up on gift cards for the holidays, and stack a few offers and coupons, now is definitely the time to do it!
Not only will you get American Airlines points and a discount, but you'll also earn cash back when you use your Citi card.
Be sure to take advantage of this offer before it ends on November 17th!