I have always been enormously fascinated by overland border crossings (#9 was over sea).
On one hand, there is something intriguing about exiting one country and subsequently entering another.
You essentially leave one culture behind and then adjust to a completely brand new one in just a matter of hours or minutes.
On the other hand, it can also be somehow terrifying as there is always the prospect of being denied entry.
At any rate, in this blog post, I rank my ten most unforgettable cross-country expeditions.
Some were just spectacularly scenic and outright thrilling. But some were indelible because they were outrageously nerve-wracking.
---
1. Egpyt to Israel
---
BORDER CROSSING: TABA via cab and foot.  
I visited Egypt right after the revolution ended and I decided to cross the border into Israel via the Sinai Peninsula.
Unbeknownst to me during that time that Sinai was considered a stronghold of terrorist militants.
My friend and I cabbed from the Egyptian city of Dahab to the border and walked across to get to immigration on the Israeli side.
A thorough, nerve-wracking interrogation ensued. It did not help that my last name sounds Arabic and that my friend has Middle Eastern features.
I was searched extensively and escorted until I boarded a cab to the Eilat airport. I seriously thought that I will be disallowed entry.
---
2. Uzbekistan to Turkmenistan
---
BORDER CROSSING: FARAP-ALAT via private vehicle.
Turkmenistan is one of the most reclusive nations in the world, second only to North Korea.
This particular border odyssey involved crossing a 1.5-kilometer neutral zone and then undergoing an incredibly stringent customs inspection of our belongings and medications.
Absolutely no cellphone use allowed.
---
3. Mongolia to Russia
---
BORDER CROSSING: NAUSHKI via Trans-Siberian Railway.
This transit involved interacting with prototypical authoritarian Russian immigration officers armed with automatic weapons, forehead-scanning thermometers, and bomb-sniffing German Shepherds with nighttime views of Siberia just right outside of our train windows.
---
4. Argentina to Brazil
---
BORDER CROSSING: FOZ DE IGUAZU via public bus.
The extremely easy and short bus ride between the two countries only costs 25 cents each way when I crossed the border back in 2009.
This border crossing is a must-do as it is the location of one of South America's most unforgettable wonders – Iguazu Falls.
Argentina affords an opportunity to step closer to the astonishing waterfalls whereas the Brazilian side provides the awe-inspiring phenomenal panoramic view. A MUST DO!
---
5. Zimbabwe to Zambia and Botswana
---
We crossed ZIMBABWE TO ZAMBIA by walking over a bridge amidst the roaring thunderous Victoria Falls in the background.
Border crossings do not get as majestic and magical as this one.
However, the border crossing between ZIMBABWE TO BOTSWANA was a little bit on the bizarre side.
It involved stepping on mud to disinfect our shoes in order to supposedly annihilate bacteria we might possibly import inside the country.
It is notable that both countries share the same fauna and have identical flora; therefore, they are both habitats of the exact same bacteria. 
---
6. East Africa (Rwanda to Uganda / Tanzania to Kenya)
---
RWANDA TO UGANDA via a tour guide. A fantastic opportunity to witness the daily lives of East Africans going about their daily routines. Lots of picture-worthy sceneries. 
TANZANIA TO KENYA via a tour guide. Chaotic and labyrinthine. There was no way this could have been done independently. Our car also got hit by another vehicle. Thankfully, no one was hurt. 
---
7. Bolivia To Chile
---
BORDER CROSSING: HITO CAJON via private tour.
A real test of one's endurance in an incredibly gorgeous landscape.
The roadtrip to this high altitude border assaults both your lungs and your ability to weather hypothermia amidst stunning snowcapped mountains.
---
8. Sweden to Estonia
---
VIA BALTIC CRUISE.
Not only was this one of the most mesmerizing sunsets I've ever witnessed, but the views of the Stockholm archipelago with seagulls hovering overhead were a sight to behold.
Drinking a glass of rosé with dear friends even made it more remarkable.
---
9. Palestine to Israel
---
VIA PUBLIC BUS FROM BETHLEHEM TO JERUSALEM.
This border crossing, as well as number 10, is heart-wrenching.
Crossing over to Israel, Palestinians were singled out and subsequently requested to disembark in order to undergo a thorough inspection.
Whereas, the tourists stayed on the bus and got to enter Israel without being questioned.
---
10. Croatia to Bosnia Herzegovina
---
VIA PUBLIC BUS FROM DUBROVNIK TO MOSTAR.
Reminders of human cruelty abound in this harrowing excursion between two formerly warring countries.
Haunting remnants of the 90s conflict are plentiful, including multiple houses riddled with bullets and towns still recovering from war and destruction.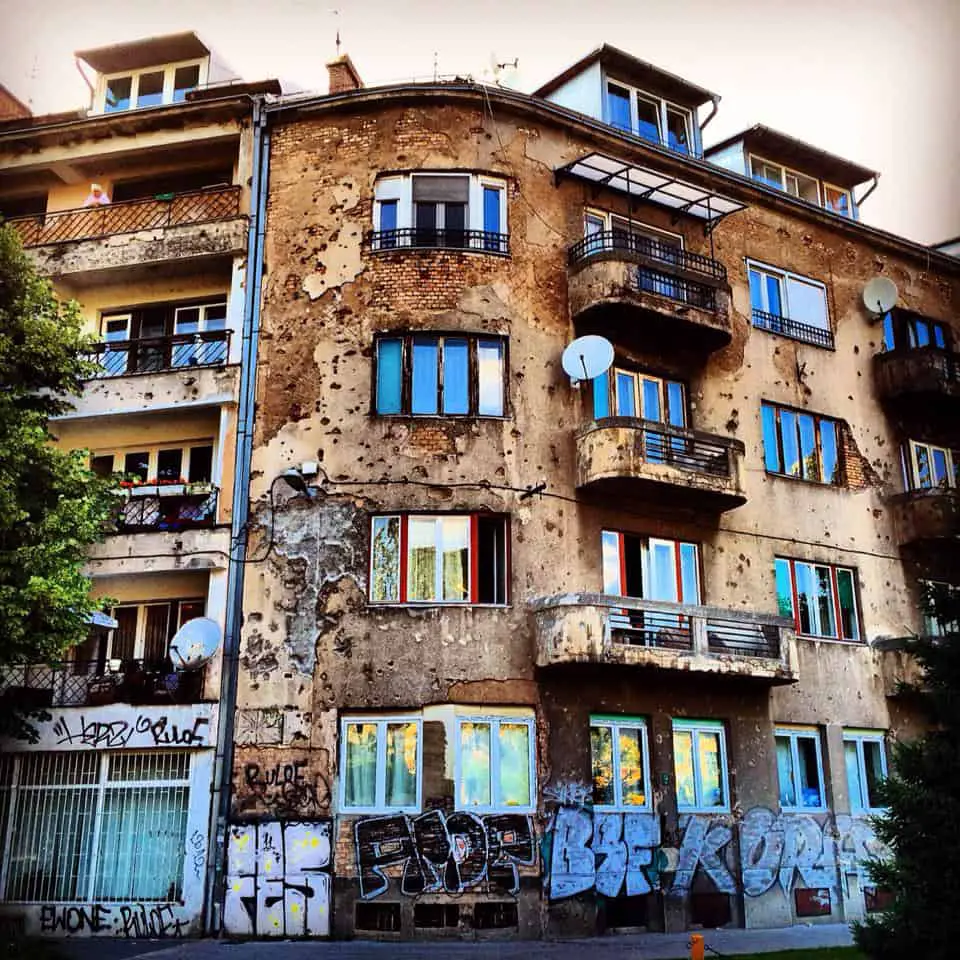 ---
Future Border Crossings Bucket List
---
1. China to Pakistan via Khunjerab Pass along the Karakom Highway
2. South Korea to North Korea via DMZ
3. The Several Countries Occupying Antartica
4. Armenia to Georgia
5. Spain to Morocco via Ferry
6. Albania to Kosovo to Macedonia
7. Bulgaria to Romania
8. Ukraine to Moldova
9. Turkey to Syria
10. Iraq to Iran
---
What are your most memorable border crossings?
What border crossings are in your bucket list?
---
DO NOT TRAVEL WITHOUT TRAVEL INSURANCE. GET A QUOTE HERE.