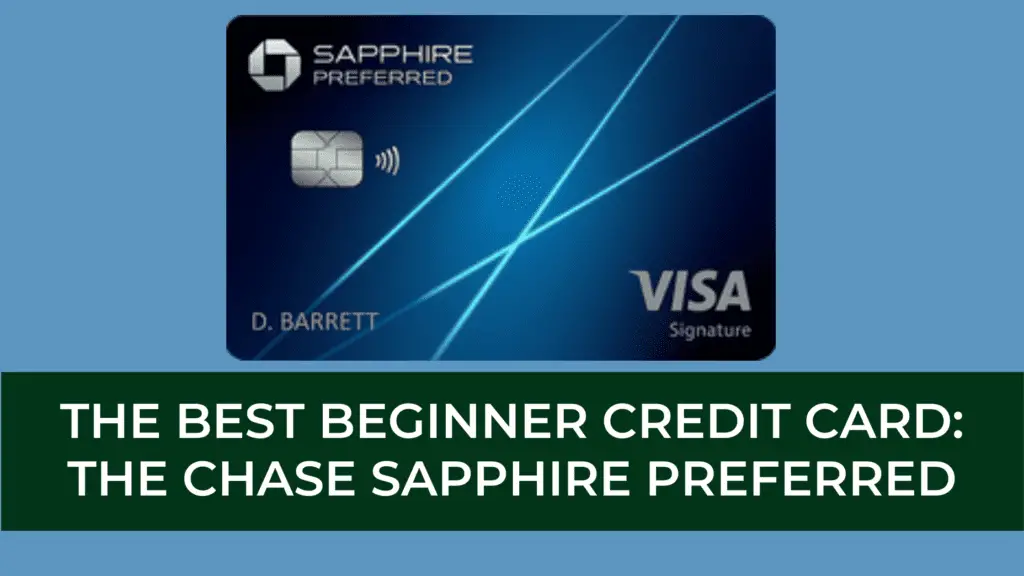 ADVERTISER DISCLOSURE: The Frugal Tourist is part of an affiliate sales network and receives compensation for sending traffic to partner sites, such as MileValue.com This compensation may impact how and where links appear on this site. This site does not include all financial companies or all available financial offers. Terms apply to American Express benefits and offers. Enrollment may be required for select American Express benefits and offers. Visit americanexpress.com to learn more. Additionally, the content on this page is accurate as of the posting date; however, some of the offers mentioned may have expired.
Chase Sapphire Preferred
(CSP)
Annual Fee (AF): $95
Sign-Up Bonus (SUB): 60,000 Chase Ultimate Rewards Points
Minimum Spend Requirement (MSR): $4,000 in 3 months
If you're looking for the best beginner travel rewards credit card, look no further than the Chase Sapphire Preferred® Credit Card.
This card offers many benefits that make it perfect for newbies, including points bonuses, no foreign transaction fees, and more.
This blog post will discuss why the Chase Sapphire Preferred is the best travel rewards card for beginners. Keep reading to learn more!
Only apply for this card if you are sure that you can pay the credit card bill in full on or before the due date. It is never a good idea to pay banks interest fees.
---
The Benefits of the Chase Sapphire Preferred
---
1. Generous Sign-Up Bonus (SUB): 60,000 Ultimate Rewards Points
---
One of the best things about the Chase Sapphire Preferred is that it offers a generous introductory sign-up bonus. New cardholders can earn 60,000 points after spending $4000 on purchases in the first three months.
---
2. 25% Bonus When Redeeming At The Chase Travel Portal
---
Points earned from the Chase Sapphire Preferred can be redeemed in various ways. First, each Chase Sapphire Preferred point is worth 25% more when you use it to book travel at the Chase travel portal.
Typically, travel rewards credit cards have a redemption value of 1 cent per point. With the 25% bonus, each Chase Sapphire Preferred point will have a value of 1.25 cents per point.
Therefore, the 60,000 points earned from the sign-up bonus will be worth $750 in travel dollars if you use it to book flights, hotels, or rental cars through the Chase travel portal, making this an excellent way to jump-start your travel rewards earnings.
---
3. Transfer Points to Chase Travel Partners
---
Another great benefit when you have the Chase Sapphire Preferred is your ability to transfer your points to travel partners such as the World of Hyatt hotel brand or United Airlines, among others.
The transfer ratio is 1 Chase Ultimate Reward Point = 1 Travel Partner Point. Transfers to travel partners are mostly instant. Please check out the image below for the current Chase travel partners.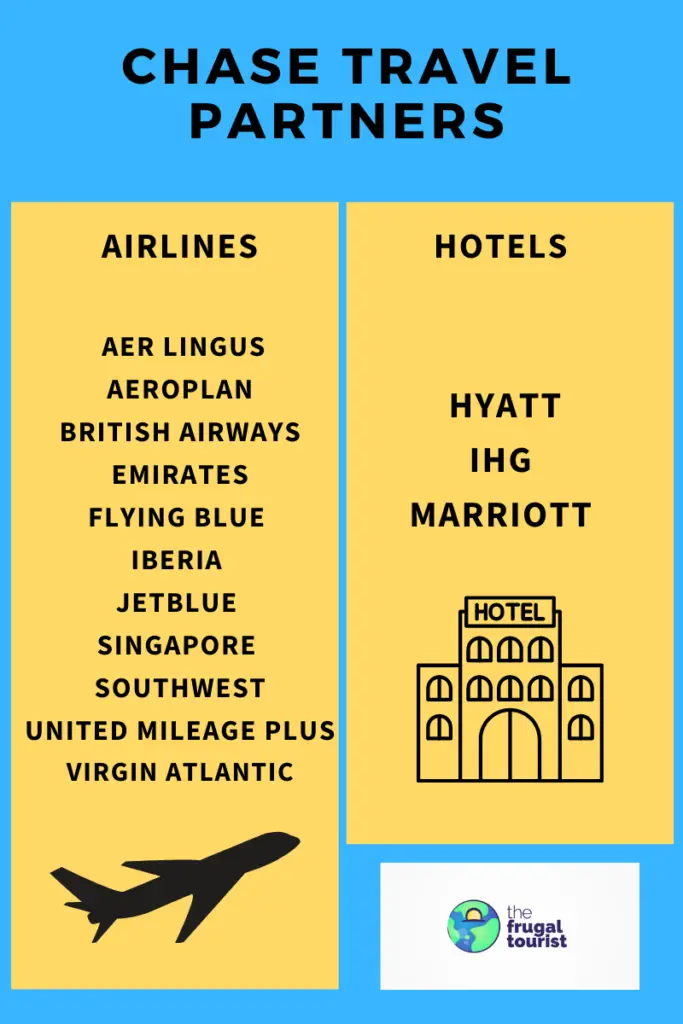 Transferring points to travel partners is one of my favorite Chase Sapphire Preferred benefits. It is a perk that I try to maximize whenever the need arises.
With that said, not all travel partners provide outsized value. If you are a beginner, I suggest transferring your Chase Sapphire Preferred points to the following transfer partners below.
Please do not transfer points unless you have a redemption in mind and verify that award space is available and bookable.
a. The World of Hyatt – this program consistently gives the best deals on hotel properties worldwide, some of which are top-notch all-inclusive resorts.
b. Flying Blue – the frequent flier program of Air France and KLM periodically releases discounted award flights to/from Europe and beyond.
c. United – this frequent flier program charges low fees and its user interface is easy to navigate when performing award searches – perfect for beginners.
---
How should you use your points? Do you redeem it at the Chase Travel Portal or Transfer to Partners? The blog post below provides various scenarios and examples so you can decide what works best for you.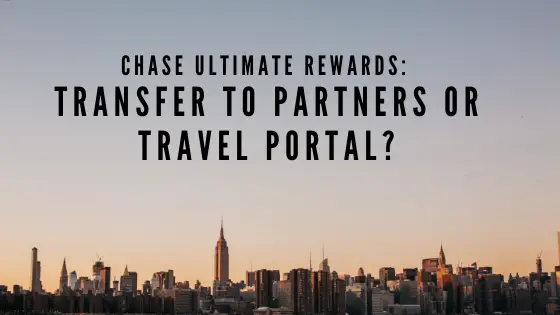 ---
---
4. No Foreign Transaction Fees
---
Another great perk of the Chase Sapphire Preferred is that it has no foreign transaction fees. This is a huge benefit for those who travel internationally, as you'll be able to use your card without incurring additional fees.
---
5. Category Bonuses
---
Each dollar you spend on your Chase Sapphire Preferred will generate 1 Chase Ultimate Rewards Point except in the following purchases:
5x per dollar
5X points on travel booked through the Chase Travel Portal
3x per dollar
3X Ultimate Rewards points on restaurants, streaming services, and online groceries (excluding Target, Walmart, and wholesale clubs). Note this also excludes in-store grocery purchases.
2x per dollar
2X Ultimate Rewards points on all travel purchases outside the Chase Travel Portal and 1X Ultimate Rewards points on all other spending.
1x per dollar
1 point per dollar spent on all other purchases.
---
6. 10% Points Bonus Every Cardmember Year
---
Cardmembers will receive bonus points equal to 10% of their total yearly purchases on their account anniversary. So if you spend $5,000 a year, you'll earn a bonus of 500 extra points.
This bonus will reflect in your account after you renew your Chase Sapphire Preferred membership for another year and after paying your annual fee.
---
7. Primary Rental Car Insurance
---
Another great benefit of the Chase Sapphire Preferred card is primary rental car insurance coverage. If you damage the vehicle, you won't need to file a claim with your automobile insurance since you'll have primary collision coverage through the Chase Sapphire Preferred card.
To get collision and theft coverage in the United States and overseas, you must charge the full car rental charges to your Chase Sapphire Preferred card and decline the rental company's insurance. It is important to remember that this insurance covers damages only to your rental car and does not include liability insurance.
Without a doubt, this perk can potentially save you a lot of money, especially if you rent cars frequently and for long periods. Using the Chase Sapphire Preferred card whenever you rent cars and declining the rental company's insurance is certainly a must.
---
8. Trip Cancellation & Interruption Coverage
---
The Chase Sapphire Preferred card also gives you coverage if you have to cancel a trip due to eligible circumstances such as illness or severe weather, among others.
With Chase Sapphire Preferred card's trip cancellation and interruption insurance, you're qualified for reimbursement of prepaid, non-refundable travel expenses worth up to $10,000 if your itinerary gets cut short due to these reasons.
---
9. Travel Delay Insurance (up to $500)
---
The Chase Sapphire Preferred card also provides generous complimentary travel delay insurance. If your travel is unexpectedly delayed for more than 12 hours or causes you to spend the night at an airport hotel, Chase Sapphire Preferred will reimburse a cardholder up to $500 per ticket for expenses such as meals and accommodations.
You would need to charge your airfare to the Chase Sapphire Preferred card in order to unlock this benefit.
---
10. Baggage Delay Insurance
---
The Chase Sapphire Preferred card has got you covered if your checked baggage is delayed for more than 6 hours. A cardholder is eligible to receive $100 in reimbursements for essential items per day for up to 5 days. It is important to note that your plane ticket must be bought using your Chase Sapphire Preferred card to unlock this valuable perk.
Make sure to contact Chase immediately by calling the number on the back of your card within 20 days of the incident. Additionally, make sure to get written proof of luggage delay from the airline and keep track of everything you spend during your baggage hold time. I charge my purchases on my credit card for easier tracking and keep receipts as they will be required when you file a claim.
Lastly, necessities such as toiletries, clothes, chargers, and other items are all eligible for reimbursement. If you're wondering whether an item is reimbursable, call the number on the back of your card. Chase also explicitly states that hearing aids, contact lenses, glasses, and cash are all considered non-reimbursable items, so bring them with you in your checked luggage.
---
11. Purchase Protection
---
For 120 days after making an eligible purchase with your Chase Sapphire Preferred card, your purchases are protected from damage and loss. You may appeal a claim for credit card reimbursement if something you charged to the card is stolen or damaged within this time frame.
You can apply for reimbursement for lost or damaged items within 90 days of purchase, up to $500 per claim and $50,000 yearly.
Chase's purchase protection covers a wide range of purchases, but there are some exceptions. These include preowned goods, antiques, collectibles, software, motorized vehicles, and commercial purchases. Also excluded are items that "disappear without any evidence of wrongdoing."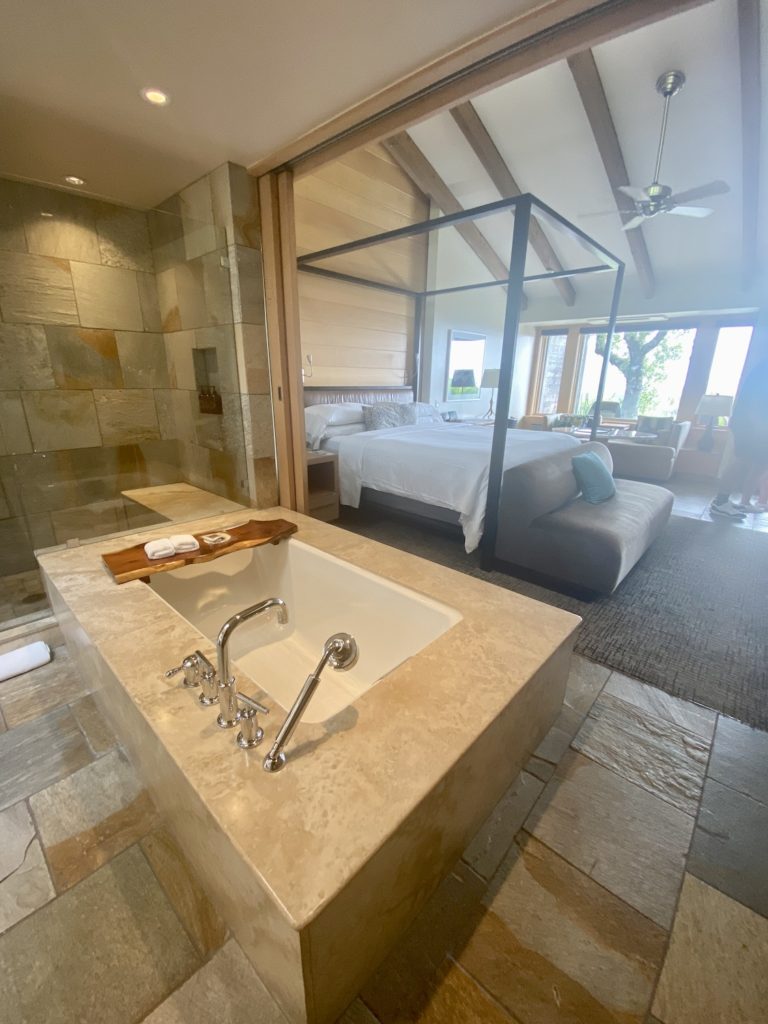 ---
12. Extended Warranty
---
With your Chase Sapphire Preferred card, every eligible item you purchase will have its warranty automatically extended by 1 additional year from when the included warranty expires. You can file a claim on up to $10,000 per item and a maximum of $50,000 in claims per account.
Eligible purchases include standard warranty items that are 3 years or less and exclude motorized vehicles, software, preowned items, and items purchased for resale.
---
13. $50 Annual Hotel Benefit
---
Cardholders can earn a $50 hotel credit for reservations booked through the Chase travel portal each year. New cardholders will have access to this credit immediately while existing cardholders can use it after their next account anniversary.
---
14. Fraud Protection
---
Chase promises "Zero Liability Protection" to Chase Sapphire Preferred cardholders. They are guaranteed not to be held responsible for unauthorized charges made on their card. Moreover, Chase also offers 24/7 fraud monitoring services to identify any occurrence of unusual account activity.
---
Who Can Use Travel Credit Cards?
---
Whether you are a novice or a seasoned traveler, I highly recommend dabbling in accumulating travel miles and points by using travel credit cards. It has allowed me to see places I would never have imagined visiting in this lifetime for a fraction of the price.
However, it is not for everyone. Although anyone can capitalize on this lucrative hobby, it only works with individuals with a particular financial profile.
Since this involves leveraging credit card debt for a specific purpose, banks will naturally only approve applicants they know will be responsible clients.
If you have an excellent credit score and an impeccable financial background, then kudos to you as you can, without a doubt, successfully optimize this strategy.
Here's a litmus test to determine if you are compatible with using travel credit cards:
Do you pay your credit card in full on or before the due date? If so, then you are ripe for this hobby.
Is paying your credit card promptly not your strongest suit yet? Then I suggest holding off on this hobby until after you've reached a point where you're debt-free and financially disciplined.
Despite their lucrative rewards, credit cards can ruin anyone's financial future. Those steep bank interest charges quickly add up and can wreak havoc on your fiscal goals.
---
Minimum Spending Requirement (MSR)
---
Aside from being financially disciplined, another requirement to get you closer to traveling on miles and points is being mindful of your new credit card's "Minimum Spending Requirement" (MSR). This is the amount of spend you need to put on your credit card before a specific due date in order to earn the sign-up bonus (SUB).
The Chase Sapphire Preferred has a minimum spending requirement of $4,000 that needs to be completed within 3 months. If, for some reason, you are not able to meet this spend, then you will forfeit your sign-up bonus.
Without a doubt, $4,000 is a substantial amount. Therefore, an all-too-common dilemma is determining viable methods that can facilitate meeting this spending requirement as rapidly as possible without impacting your finances. I certainly do not want you to go into debt. That will defeat the purpose of frugal travel using miles and points.
Here are some of my favorite ways to meet my minimum spending requirement:
Prepay Utilities
Health & Dental Bills
Taxes (Federal, State, Property, etc.)
Insurance (Health, Home, Auto, Rental, etc.)
Organic Spending such as groceries, dining, and gas.
If you would like to read more about other methods I have used throughout the years to help me meet my minimum spend, feel free to check out the related post below.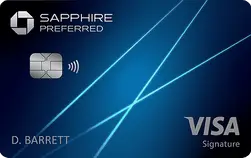 ---
I Already Have the Sapphire Preferred. What do I Apply for Next?
---
If you already have the Chase Sapphire Preferred, then the next cards to apply for will depend on your travel goals and financial profile. I recommend reaching out to us on our free Travel Miles and Points Facebook Group where members help other members progress in this hobby. I will see you there!

---
Final Thoughts
---
Chase Sapphire Preferred points are some of the most valuable in the business due to how readily they can be used for travel. If you're looking for a great beginner card, the Chase Sapphire Preferred Card is a fantastic option.
With its signup bonus worth $750+ of travel and reasonable annual fee, it's hard to beat this card. Plus, the points it earns are incredibly valuable, making it an excellent choice for anyone looking to get into the points and miles game.
I know there are many great travel rewards credit cards out there, but if you're looking for the best one for beginners, the Chase Sapphire Preferred is the clear winner.
Apply today and start earning rewards that will help you take your travels to the next level. Feel free to reach out with any questions. Thanks for reading!
EDITORIAL DISCLOSURE – Opinions expressed here are the author's alone, not those of any bank, credit card issuer, hotel, airline, or other entity. The content has not been reviewed, approved or otherwise endorsed by any of the entities included within the post.
DO NOT TRAVEL WITHOUT TRAVEL INSURANCE. GET A QUOTE HERE.