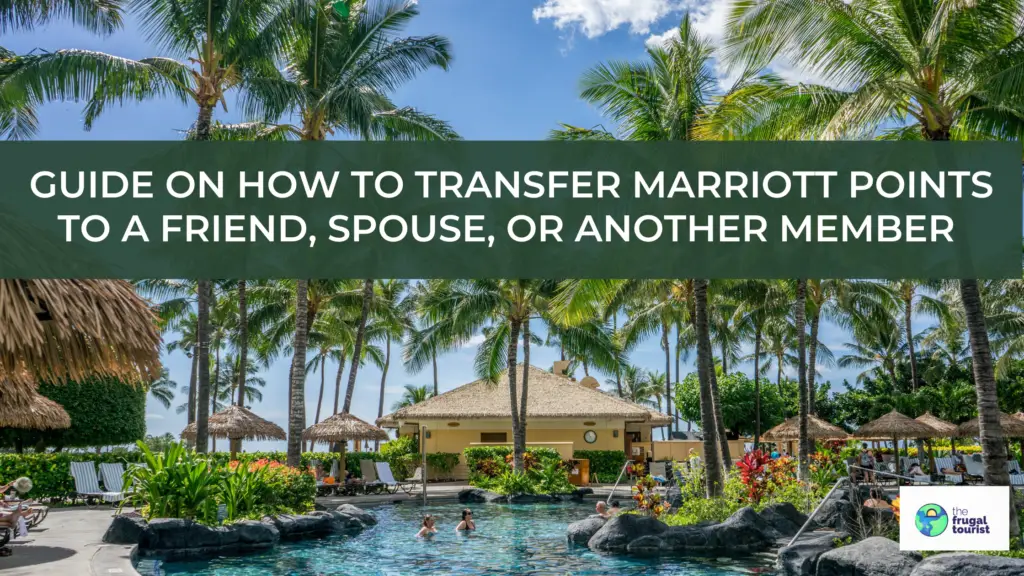 ADVERTISER DISCLOSURE: The Frugal Tourist is part of an affiliate sales network and receives compensation for sending traffic to partner sites, such as MileValue.com This compensation may impact how and where links appear on this site. This site does not include all financial companies or all available financial offers. Terms apply to American Express benefits and offers. Enrollment may be required for select American Express benefits and offers. Visit americanexpress.com to learn more. Additionally, the content on this page is accurate as of the posting date; however, some of the offers mentioned may have expired.
Marriott is one of the most well-known and respected hotel chains globally.
From its humble beginnings as a root beer stand in Washington, D.C., Marriott has grown into an international company with more than 6,000 properties located in 100 countries and territories worldwide.
Marriott offers members and guests access to a vast selection of award-winning hotel brands, including:
JW Marriott Hotels & Resorts  (located in major metropolitan locations around the world )
Ritz-Carlton & St. Regis (located in upscale urban centers)
Protea (the largest hospitality brand in Africa)
Autograph Collection  (located in vibrant, upscale areas of cities)
Renaissance Hotels (located in major business and financial centers)
AC Hotels  (conveniently situated near major airports)
Courtyard by Marriott  (known for being outside the city center but more affordable)
Fairfield Inn & Suites by Marriott  (typically located in the suburbs)
SpringHill Suites by Marriott  (typically located near mid-size cities)
Residence Inn by Marriott  (typically located in the suburbs and offers one-bedroom suites )
TownePlace Suite (Located near airports and hospital hubs worldwide.)
And many, many more…
In this blog post, I will talk about Marriott Bonvoy points as well as walk you through the steps involved in transferring Marriott Bonvoy points to another member.
Whatever your purpose for travel is – whether to relax, explore or just enjoy a little pampering – Marriott has something for every type of traveler. And with its easy transfer feature, families and friends can now combine points so they could move closer to the vacation of their dreams.
---
Why Transfer Marriott Bonvoy Points?
---
One of the most generous perks of the Marriott Bonvoy program is that they allow its members to share points with one another, allowing more people to have the opportunity to stay at Marriott properties around the globe.
It should go without saying that earning enough points for any bucket-list hotel redemption is difficult, especially at Marriott properties, since some of their properties require an enormous amount of points. Thankfully, Marriott allows members to transfer points to other members' accounts for free. And the process is relatively effortless.
Therefore, I suggest recruiting a friend or family member to start helping you accumulate those Marriott Bonvoy points for a future trip. There is power in numbers and it couldn't be more true when you share Marriott Bonvoy points with others.
Even the most unattainable luxurious properties suddenly become realistically "bookable" if more than one individual is diligently accruing Marriott Bonvoy points. Whether you need extra points to book several rooms or extend your trip from a couple of days to a week, combining Marriott Bonvoy points with another person can make that goal much easier to reach.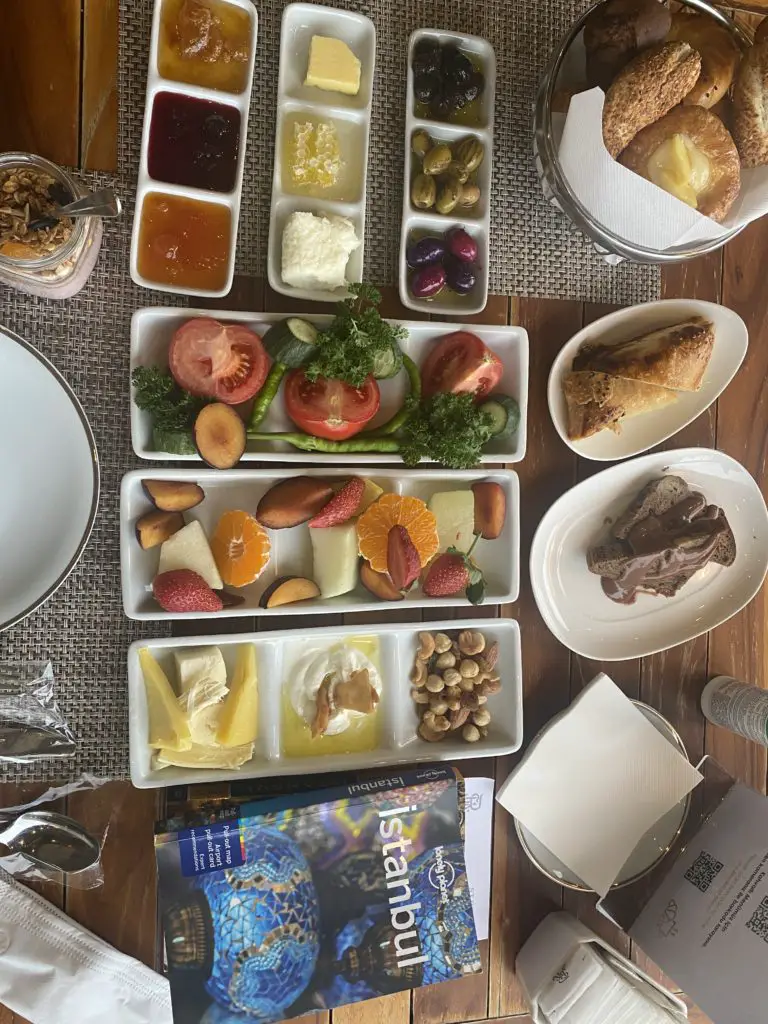 ---
What Are Marriott Bonvoy Points?
---
Marriott Bonvoy is the former name of Marriott Rewards, which is the loyalty program for Marriott hotels. This program has over 6500 locations all around the world. The Marriott Bonvoy points you accumulate can be used to obtain free nights at any of the many Marriott locations across the globe.
Aside from redeeming your Marriott Bonvoy points for hotel stays, you can also move them to frequent flyer loyalty programs such as Southwest Airlines Rapid Rewards, United MileagePlus, and plenty more!
In the past, you needed to stay in Marriott properties frequently in order to rack up a substantial amount of points. But hotel loyalty programs have somewhat changed. Nowadays, it is possible to earn Marriott Bonvoy points in various ways that do not involve staying at hotels. We will talk about some of these methods later in this blog post.
---
Why Are Marriott Points Valuable?
---
Whether you're a frequent traveler or a casual tourist, there are several reasons why collecting Marriott Bonvoy points is a recommended strategy, particularly if you are also a frugal tourist.
For one, Marriott hotels can be found virtually anywhere. Because of its massive footprint, your travels will likely take you to destinations that have Marriott hotels. Marriott hotels currently include 30 brands, offering a wide range of services and facilities to fit any budget and traveling style. 
Having Marriott Bonvoy points allows you to save money on your hotel expenses as those points can be used to pay for your room rates. And the more points you have, the more options become available.
No matter what your purpose is for travel – whether travel for business, pleasure, or both, Marriott Bonvoy points can provide rooms to meet your needs, for almost free! From the luxurious Ritz Carlton and St. Regis hotel brands to their more affordable selections, it is almost guaranteed that the location you are visiting has a Marriott brand waiting to welcome you through their doors.
---
Where Can Marriott Bonvoy Points Be Redeemed?
---
You can redeem your Marriott Bonvoy points for room nights at any hotel that is part of the Marriott brand, which includes nearly all of their locations.
Just like most rewards programs, you will get the best value when trading in your points for hotel rooms during peak times and weekends. Although advanced planning is necessary when booking during peak season.
If you want to get more value from your points, you can also leverage Marriott's fifth-night free benefit on award bookings. In other words, you will get a free night every time you book a room for 5 consecutive nights on points, subject to availability of course.
Marriott Bonvoy also allows their points to be converted into airline miles or redeemed for car rental. Another way to get more value is by trading in your Marriott Bonvoy points for airline miles, Marriott Vacation Club credits, Marriott vacations, Marriott activities, etc.
Whatever redemption path you take, crunch your numbers before converting your Marriott points to ensure that you are getting the best bang for your buck.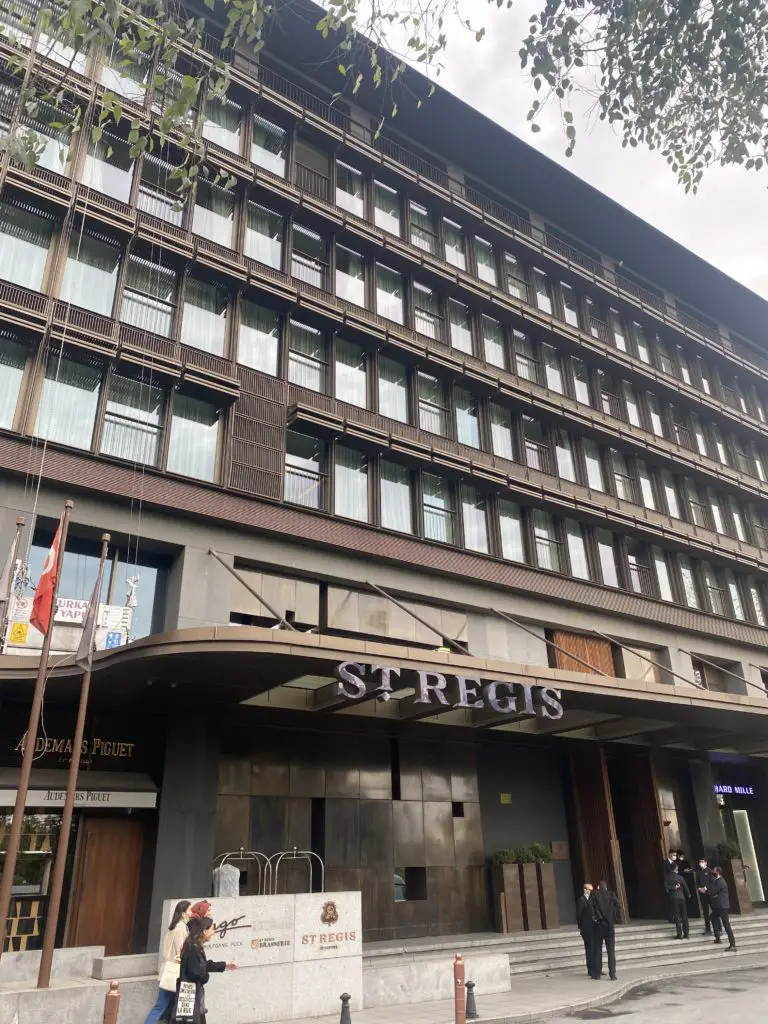 ---
Steps on How to Transfer Marriott Bonvoy Points to a Friend, Spouse, or Another Member 
---
Step 1:
All Marriott Bonvoy members can transfer points by calling any of the phone numbers below:
| | |
| --- | --- |
| Region | Phone Number |
| United States & Canada | 1 800-228-2100 |
| International | 1 800-228-2100 |
| Australia | 1-800-072-525 |
| China | 400 810 3788 |
| Hong Kong | 30512778 |
| India | 18002582528 |
| Indonesia | 0807-135-5555 |
| Japan | 0120-92-5759 |
| Korea, Republic (SO) | 007988171721 |
| Macau | 62635656 |
| Malaysia | 1800-80-1856 |
| Mexico | +55 1102 2100 |
| New Zealand | 0800 691 582 |
| Philippines | 1800 1651 0656 |
| Singapore | 1800-325-6565 |
| Taiwan | 00801-851-640 |
| Thailand | + 800-325-65656 |
| Vietnam | 1208 52155 |
Step 2: 
Let the agent know that you would like to transfer your Marriott Bonvoy points to another member.
Step 3:
Provide the agent the following information:
Your Marriott Bonvoy account, including your name and other identifying information
The Marriott Bonvoy account number and the name of the person receiving your points
Number of points you would like to transfer
Step 4:
The representative will double-check all of the data to ensure accuracy.
Furthermore, the agent will confirm whether both members are qualified to participate in the points transfer.
The agent will start the transfer process once all of the information is verified.
Step 5:
The transfer process is usually instant.
Check the recipient's Marriott Bonvoy account to make sure the points have been successfully transferred. 
Step 6:
The recipient can now book the Marriott property of their choosing.
---
When Is It A Good Idea to Transfer Marriott Points To Another Member?
---
1. When a friend or a family member needs extra Marriott points to top off their accounts for a specific redemption
Occasionally, there comes a time when we inevitably find ourselves or our loved ones short on points at the exact moment that we need to stay at a Marriott property. 
Whether it is a bucket-list property that suddenly became available or an expensive airport hotel that we need to urgently book for an overnight layover, those Marriott points can be incredibly valuable. 
Periodically, however, our points may not be sufficient to complete a reservation. This is when transferring Marriott points between members can certainly come in handy.
2. When we need points to take advantage of Marriott's 5th-Night free benefit
Arguably, one of my favorite Marriott sweet spots is earning the 5th-night free whenever I book a property for 4 consecutive nights on points.
Again, this fantastic 5th-night free benefit only applies to award stays and not paid rates.
Case in point, I transferred some Marriott points from a family member to my Marriott Bonvoy account so I could book 4 nights at the St. Regis in Istanbul.
I was short on points and needed an additional 100,000 Marriott points so I could avail of the 5th-night free perk. 
One night at the St. Regis Istanbul costs 50,000 points. With the 5th night free benefit, I only paid 200,000 Marriott Bonvoy points (50,000 x 4 nights). The room rate was over 350 Euros per night.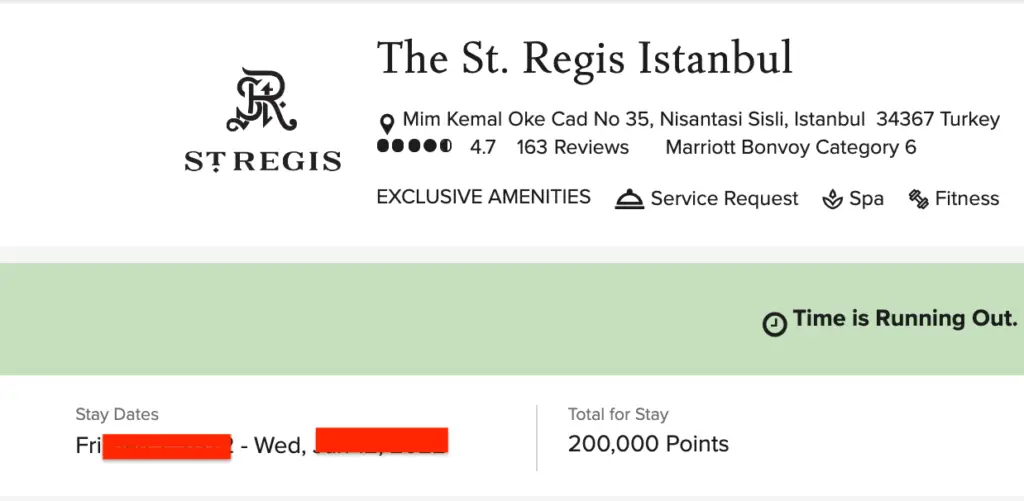 Not only did I save 50,000 Marriott points because of the fifth-night free benefit, but I also saved almost 2,000 Euros because I redeemed my points to pay for my entire stay.
Hence, when you are in a situation where you need additional points to capitalize on Marriot's 5th-night free benefit, transferring Bonvoy points between members is a viable option to maximize this benefit. 
3. When you do not want to fork out the cash
There are moments when you just don't want to shell out money to pay for lodging. 
If you have family members who do not mind (temporarily) parting ways with their Marriott points, transferring points from their accounts to yours can be a worthwhile alternative.
In my example above, there was no way that I would be willing to shell out almost 2,000 Euros for a hotel.
Yet with points, I will not hesitate at all, especially if the redemption rate has outsized value.
4. When you are splitting the room with a friend or a family member
Sharing a room with friends and relatives is one of my favorite frugal methods of saving money in hotels. And this transfer feature makes it practically effortless to pool Marriott Bonvoy points with others.
Marriott's free transfer benefit doesn't only encourage it, but there are no limits to the number of people you may send points to as long as you don't go beyond the 100,000 points limit within a calendar year.  I will discuss this 100K threshold later in the post. 
5. When you are traveling with someone who has elite status or a higher elite status
Because of the unique benefits associated with having elite status, it is recommended that whoever holds a Marriott Bonvoy elite status reserve the room from their account.
Doing so will unlock perks that will not only save money but it is also guaranteed to make the stay more comfortable and memorable.
Some of these benefits include late check-out, welcome amenities, free breakfast, and room upgrades depending on the traveler's loyalty status with Marriott Bonvoy. 
---
Who Is Eligible To Transfer And Receive Marriott Points?
---
You can transfer points to anyone as long as they meet the following criteria below:
Active members can take advantage of this generous transfer benefit. Both the giver and the recipient accounts should have had some type of activity on their Marriott accounts in the past 30 days to be deemed "active". Some examples of qualifying activities include receiving points from a bank transfer, points earned from a Marriott stay, or accruing points from credit card spending.
If neither account has had any qualifying activity in the past 30 days, then Marriott requires both accounts to have been opened the past 90 days in order to be eligible to participate in Marriott transfers.
---
How Many Marriott Bonvoy Points Can We Transfer?
---
1,000 points are the minimum amount of points you can transfer and receive.
Points can be transferred in 1,000-point increments.
Marriott Bonvoy members can transfer up to a maximum of 100,000 Marriott points within a calendar year.
Members can transfer to multiple accounts, but the total number of points that can be transferred should not exceed 100,000 Marriott Bonvoy points per member per calendar year.
Marriott Bonvoy members can receive up to 500,000 points within a calendar year from multiple sources.
---

---
Can I Transfer Elite Nights and Loyalty Status?
---
No, elite nights and loyalty status are non-transferrable. 
---
Do Marriott Bonvoy Points Expire?
---
If your Marriott Bonvoy Account has not generated any type of qualifying activity for the past 24 months, then your points will expire.
According to the Marriott Bonvoy website, the following activities are considered qualifying and thus can reset the expiration date of your points:
Completed Paid and Redemption stays posted to your Account (It takes ten (10) business days for Marriott Bonvoy Points to post to your account after you have completed your Stay. Please allow ten (10) business days to pass before completing the Missing Stay Form.
Non-Stay Hotel Spending posted to your Account (Example: Eligible Food & Beverage spend from a Hotel restaurant without a Stay)
Marriott Bonvoy Event Earnings
Loyalty Credit Card Earnings
Program Partner Earnings
MVW Owner Earned Points for Exchanges
Vacations by Marriott Earnings
Converting Marriott Bonvoy® Points to Miles or Miles to Marriott Bonvoy® Points
Redeeming Marriott Bonvoy® Points (including Charitable Donations); excludes Hotel Awards and Travel Packages
If a Member does not have any qualifying activity for five consecutive years, their account may be deactivated. 
Marriott Bonvoy Points that have been forfeited can't be reinstated; however, a member can reactivate their accounts once they start earning Marriott Bonvoy Points again.
---
Will Transfering Points Reset the Expiration of my Marriott Bonvoy Points?
---
Receiving Marriott Bonvoy Points or transferring Marriott Bonvoy Points to another member is not considered a qualifying activity and therefore will not reset the expiration of a member's account. 
---
Is There a Fee When Transfering Marriott Bonvoy Points?
---
None. It is entirely free of charge.
---
Can the Marriott Bonvoy Points of a Deceased Member be Transferred to Another Member?
---
In the event of a Member's death, the Marriott Bonvoy website lists outs the following guidelines:
Allow unredeemed Marriott Bonvoy Points from the deceased Member's Account to be transferred to a Family Member or a Friend who is an active Marriott Bonvoy Member upon the Company's receipt and review of all requested documentation and communications.

Elite Membership Status, Lifetime Membership Status and the related benefits, including, without limitation, Elite Night Credit will not transfer to the recipient of the Marriott Bonvoy Points.

To Transfer Marriott Bonvoy Points from the deceased Member's Account, please send Marriott Bonvoy an email at Bonvoy.Program@Marriott.com and include the following: Supporting documentation (Death certificate, Documentation showing Executor of the estate), Signature, Member Name of Both Accounts, Membership Number of Both Accounts, Address on Both Accounts and the details of the request

Marriott.com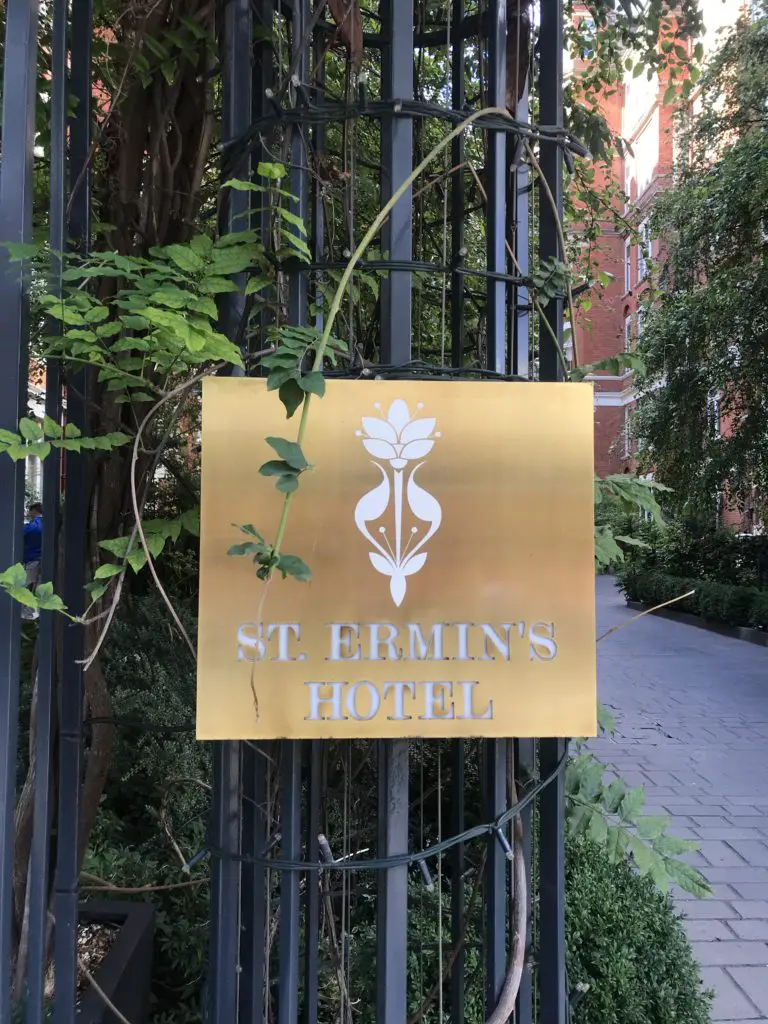 ---
How Do We Earn Marriott Points?
---
1. Stay At Marriott Properties
Each member gets 10 points per dollar every time they stay in most Marriott properties, except at Residence Inn, TownePlace Suites, Element properties, and Homes & Villas by Marriott where members only earn 5 points per dollar.
If you are an elite member with some type of loyalty status, you can expect to receive an additional number of bonus points based on your current elite status.
Silver Elite gets an extra 10%, Gold earns an additional 25%, Platinum gets 50%, and Titanium and Ambassador receive an additional 75% bonus of earned points.
2. Earn from Marriott Credit Cards
Both Chase and American Express offer Marriott co-branded credit cards. Currently, there are four to choose from.  
Heads Up: If you have had Marriott or SPG cards in the past, you may or may not be eligible to receive the Marriott Bonvoy credit card sign-up bonuses. This post by the Frequent Miler is a fantastic guide to determine if you are eligible to receive the Marriott signup bonus or not.
MARRIOTT BONVOY BUSINESS AMERICAN EXPRESS® CARD: Earn 75,000 bonus Marriott Bonvoy points after you use your new Card to make $3,000 in eligible purchases within the first 3 months of Card Membership. Plus, earn up to $150 back in statement credits on eligible purchases made on your new Card within the first 3 months of Card Membership. Learn more about the card here.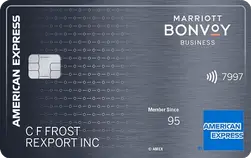 MARRIOTT BONVOY BRILLIANT™ AMERICAN EXPRESS® CARD: Earn 75,000 Marriott Bonvoy bonus points after you use your new Card to make $3,000 in purchases within the first 3 months. Plus, earn up to $200 in Statement Credits for eligible purchases at U.S. Restaurants within the first 6 months of Card Membership. Learn more about the card here.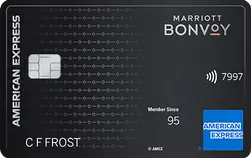 MARRIOTT BONVOY BOUNDLESS® CREDIT CARD: Earn 3 Free Nights (each night valued up to 50,000 points) after qualifying purchases + 10X total points on eligible purchases in select categories. Learn more about the card here.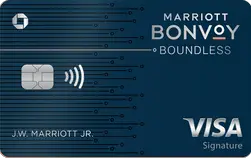 MARRIOTT BONVOY BOLD® CREDIT CARD: Earn 30,000 Bonus Points after you spend $1,000 on purchases in the first 3 months from account opening. Learn more about the card here.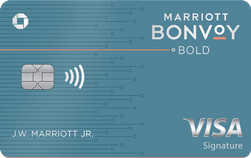 3. Transfer from Chase or American Express
If you have Chase Ultimate Rewards or American Express Membership Rewards points, you can move some of your bank points to Marriott.
While transferring bank points to Marriott is typically not recommended unless you need to top off your account for a specific redemption, it is still worthy of consideration, particularly when transfer bonuses are offered.
Recently, I transferred 70,000 American Membership Rewards points when a 40% transfer bonus was offered. As I shared above, I needed about 100,000 Marriott points to book 5 nights at the St. Regis in Istanbul.
Since every 5 nights booked on points earns the fifth night for free, I felt that transferring 70,000 Amex Membership Reward points was worth it, so that I could extend my stay to 5 free nights. I saved 1,863 Euros in the process.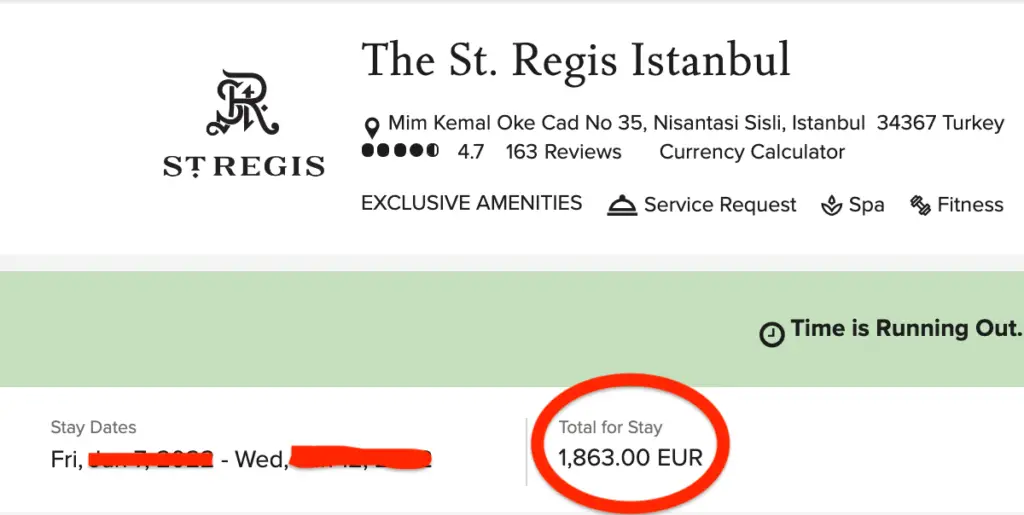 4. Earn from Rental Cars
Marriott has a partnership with Hertz where you can earn Marriott points by renting Hertz rental cars. 
Marriott and Hertz have partnered to provide Marriott Bonvoy members car rental discounts and benefits. When you book a Hertz car rental through Marriott Bonvoy, you can get special savings on qualifying Hertz rentals. Marriott Bonvoy members can also earn 2,000 points on rentals of two or more days at participating locations in the United States, Canada, Europe, Mexico, Puerto Rico, Australia, and New Zealand through June 30, 2022.

Other benefits such as unlimited miles, reserve now, pay later options and free cancellations are also available. Note, advanced reservations are required and the discount may vary depending on the location, date, length of car rental, car class, and other factors, and it may not apply in all cases.

Rentals of one day earn 500 points. Be sure to include your Marriott Bonvoy number with your reservation. All Marriott Bonvoy program terms and conditions apply.

Marriott.com
5. Book a Marriott Vacation
Whether you want to embark on a cruise or stay at a timeshare, make sure to explore Marriott vacations to see if their offers are competitive when compared to other travel agencies.
6. Purchase Points
While I do not recommend purchasing points unless you have a specific award redemption on the horizon, Marriott Bonvoy occasionally offers bonuses that can make purchasing points worth the expense.
Just make sure to time your purchase when these transfer bonuses are offered to capture the best value.
7. Welcome Gift
Marriott offers guests welcome gifts when staying at some of their properties and one of those gifts is the option to receive points at check-in.
Compare your options before selecting "points" as your welcome gift. Other selections may be more lucrative.
8. Referral Bonus Via Credit Card Sign Ups
Whenever you refer someone to apply for a Marriott credit card and their application gets approved, you will be rewarded with a referral bonus.
---
Final Thoughts
---
Marriott Bonvoy points are a terrific currency to accrue as there is no shortage of places to stay within the Marriott portfolio. You can essentially find Marriott properties in almost all corners of the globe. This means that you can use your points almost anywhere.
As a frugal tourist, I try to use hotel points whenever I travel so I would not have to spend money on accommodations.
But the savings multiply whenever I find myself splitting the cost of hotels with friends and family. That is the primary reason why I find this simple process of transferring Marriott Bonvoy between members particularly rewarding.
This valuable feature allows any Marriott Bonvoy member to transfer Bonvoy points with virtually any other member, giving more people access to a myriad of redemption possibilities available at Marriott hotels worldwide.
Lastly, the cash I save from points redemptions ultimately gets earmarked for meals, sightseeing, and other incidentals.
Whatever amount is left gets diverted to either my retirement accounts or my travel funds for future adventures. That's why I love this hobby – I get rich in experiences without breaking the bank!
Have you ever taken advantage of Marriott's transfer feature?
EDITORIAL DISCLOSURE – Opinions expressed here are the author's alone, not those of any bank, credit card issuer, hotel, airline, or other entity. The content has not been reviewed, approved or otherwise endorsed by any of the entities included within the post.